Apple TV will become games console predicts analyst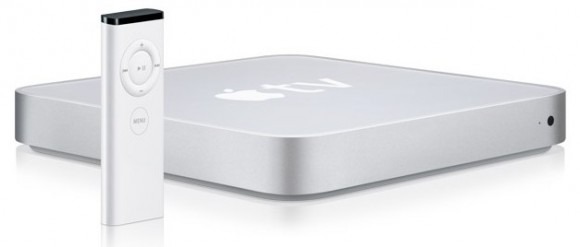 For a "hobby" project, we certainly seem to be talking about Apple TV a lot lately.  Even before the new Boxee Beta landed on the set-top box, Apple were decrying plans to integrate the Apple TV into a full HDTV; instead, reckons at least one analyst, they're intending to develop it into a "serious gaming" platform.  According to Michael Patcher, at Webush Morgan Securities, the obvious path for Apple to take is into gaming hardware, albeit relying on third-party developers for actual titles.
"I think Apple's going to be a serious gaming company, the difference between Apple and Nintendo, Sony, Microsoft is, Apple is not known for internal software development. So I don't think you're going to get an Apple Games Group like you have Microsoft Games Studios making games you're certainly never going to approach the quality of games you get out of Nintendo. So Apple's going to be solely dependent on third parties to support their console in the future" Michael Patcher, analyst, Webush Morgan Securities
Distorted-Loop speculate that the gaming Apple TV could use WiFi-tethered iPad, iPhone or iPod touch units for controllers, together with high-resolution gaming titles brought over from from the iPad.  They also reckon the iPhone 3GS's processor – in overclocked form – could provide an excellent basis for an Apple TV updated in such a way.
Of course, Apple also have their own chipset teams beavering away at P.A. Semi, and since it doesn't look like they're working on the iPad SoC there's no reason not to suspect that they might be cooking up a new ARM-based Apple TV chipset.  As for Patcher's caution over third party titles, we reckon Apple could be legitimately confident about their appeal to the developer community given the runaway success of the App Store.
[via Distorted-Loop]