Apple TV update 2.3: Music streaming, universal remotes & more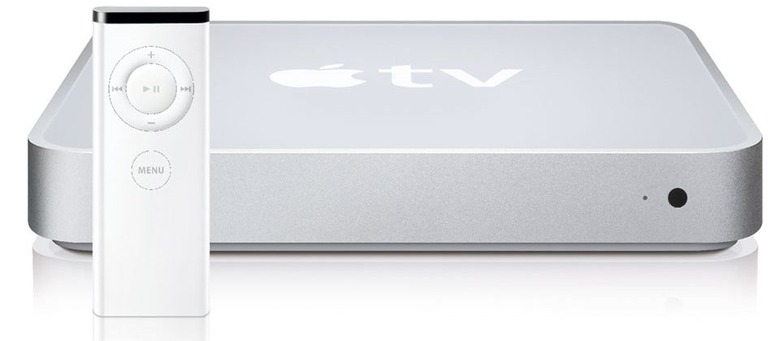 An update has been released for the Apple TV media streamer, adding AirTunes streaming, more remote control flexibility and playlist compatibility.  Firmware version 2.3, detailed here, consists of four main improvements, key among which is the ability to stream music from the media device to either other Apple TV units or Airport Express speakers.
In addition, iTunes playlists that incorporate Movies, TV Shows, Podcasts and Music Videos can now be accessed and played on the Apple TV. This adds to the introduction of Genius auto-playlist and on-the-fly playlist creation added in software update v2.2.
Users are now not limited to Apple's official remote control, as the Apple TV can now learn other remotes – such as multifunction universal remotes and home automation controls – and be controlled by them. Finally, volume control has been added to the Music section of the streamer.
The update is free to install, and can be triggered by selecting Settings > General > Software Update from the main Apple TV menu. Alternatively, you can wait and automatic updates facility will flag up the new software. Be warned, though; any unofficial hacks or tweaks made to the Apple TV will be wiped in installing the new firmware.
[via TUAW]