Apple TV software update allows icon moving, clutter cleaning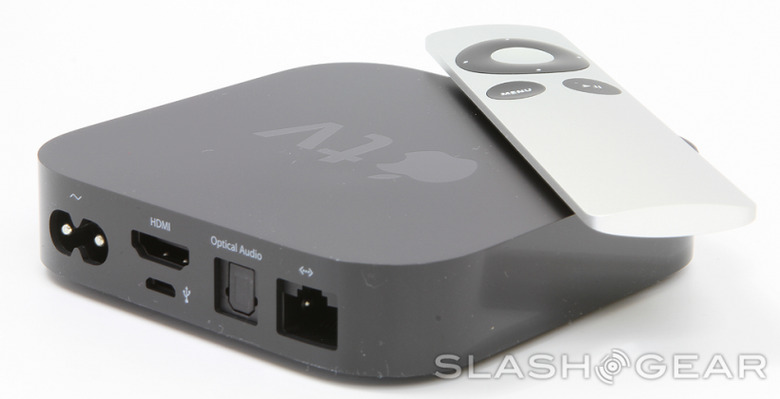 This week Apple has released the newest bit of software update to their Apple TV hardware, complete with newly enhanced cleaning abilities. While iOS 7.1 – also released this week – still has you need to keep several icons in your folders or on home screens, here Apple TV makes clear they're OK with you pushing some of your lesser-needed icons down or aside.
Unfortunately it would appear that, similar to iOS, you still won't be able to get rid of icons for apps you don't use completely. This update to Apple TV brings the system up to version 6.1, allowing you to re-arrange your icons as you see fit. So you can place Netflix right up top and Flickr right at the bottom, or TV Shows right at the bottom and Music up top. Whatever floats your boat.
This new option goes by the name of "Arrange Main Menu Items", and it's accessible by pressing and holding an icon until the icon "jiggles." This is similar to how you re-arrange icons in iOS, if you did not know. From there you'll be able to press your controller's directional buttons to move the icon. You'll also be able to press Play or Pause for additional options.
Far from a change that would signal any new hardware release, this software update simply suggests Apple isn't always about ground-breaking change. It's just a little clutter re-arranger, that's all. Have a peek at our Apple TV tag portal for more, or head down to the timeline below for other recent Apple TV bits and pieces.