Apple TV Hulu Plus app on ice over iTunes sales fears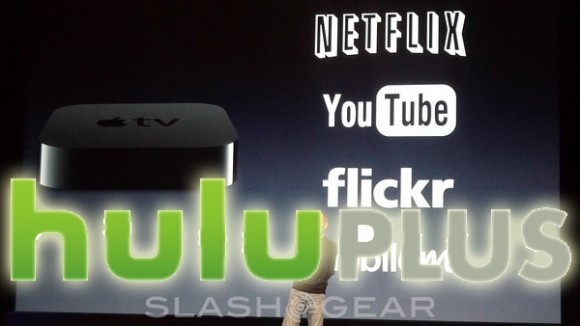 Apple TV owners hoping for Hulu Plus access will have to wait until Apple execs are confident the streaming media service won't eat into iTunes sales, new reports have suggested. Although a Hulu Plus app on Apple TV hardware is already apparently feature-complete and ready for launch, 9 to 5 Mac's sources tell them, the hold-up is a political one rather than any technical shortcoming of hardware, software or service, as Apple looks to protect its own revenue stream.
Hulu Plus offers subscription-based access to a broad catalog of streamed TV shows from ABC, Comedy Central, Fox, NBC, MTV and other broadcasters. Currently hosting more than 16,000 episodes from 400 different series, according to the company's own count, the $7.99 per month subscription also includes access to a selection of "hundreds" of movies.
That broad array of TV content is apparently what has Apple's exec team concerned, with the fear being that Apple TV owners will opt for a Hulu Plus subscription rather than paying per-show for rentals or purchases from iTunes. Although other streaming options are already available on the Apple TV, such as Netflix, it's the recent content Hulu Plus specializes in that has caused the hold-up.
Ironically, part of the uncertainty appears to be around how convenient it is to access Hulu Plus. The service already offers apps for iPad, iPhone and iPod touch, but those apps do not support AirPlay streaming to an Apple TV; you can hook up your iPad to a TV using the optional HDMI cable, but only with standard-definition, not HD, results. The acknowledgement seems to be that, while workarounds are possible, most users are too lazy to actually implement them.