Apple TV gets unofficial iOS app support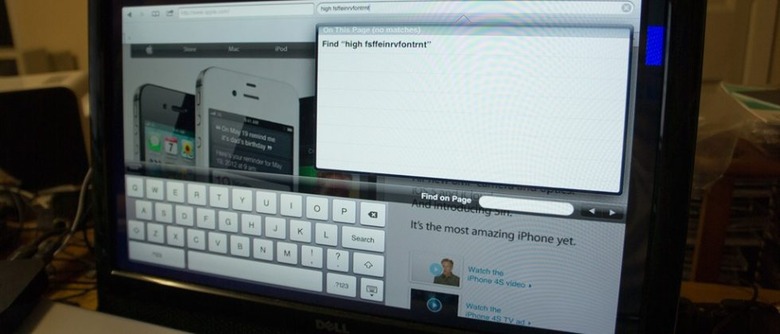 Apple's set-top box, the
, has been coaxed into running full iOS apps, effectively turning the $99 device into a palm-sized iOS computer. The handiwork of
, the hack allows iPhone and iPad apps like Safari, Facebook and Angry Birds to be run on your big-screen TV at 720p 1280 x 720 resolution, using a Jailbroken Apple TV and some cleverly cooked code.
Although Apple's own AirPlay streaming technology can put video content on your Apple TV from your iOS device, so far the Cupertino company has proved reluctant to enable iOS apps themselves or give access to the App Store on the STB. That's despite the fact that, as has been known from the start, the Apple TV runs iOS just like its phone, PMP and tablet siblings.
In order to do what Apple has so far opted not to, Troughton-Smith used an alternative to
custom written by fellow coder
. That, MobileX, was rewritten using QuartzCore and includes an embedded VNC server among other things.
Troughton-Smith originally used VNC or SSH to remotely control the Apple TV, but has since cooked up a hack to add Apple IR remote control support to iOS apps. That's
 now – along with the caution that developers probably shouldn't submit software to Apple for App Store inclusion using it – though the actual iOS app support code hasn't been released.
[Thanks to everyone who sent this in!]