Apple TV games now required to work with Siri Remote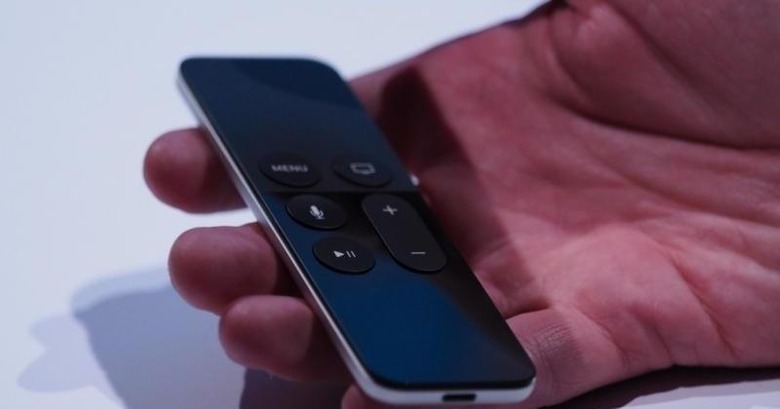 It seems that Apple TV developers, particularly game developers, are already hitting a bit of a snag even before the device launches to the public. Seen by some as a bit of flip-flopping on Apple's part, the company updated to App Programming Guide for tvOS to include one small but earth shattering change for game developers. Contrary to what it first said on stage and in public, games that support controllers are now required to support the Apple TV remote, a.k.a. the brand new Siri Remote.
Of course, Apple has no obligation, legal or otherwise, to stick to what it said or even applied at the Apple TV unveiling last week. And in Apple's world, sudden and unannounced changes like these that some developers feel are unfair, are not uncommon. When it first revealed the Apple TV's gaming focus, Apple didn't really put any hard requirements on controller support, practically saying that games can support any controller they wish or even only work with a specific third party controller. Now, however, Apple says:
"Your game must support the Apple TV remote. Your game may not require the use of a controller."
In short, games that support third party controls must also support Siri Remote. Considering this is a TV box we're talking about, it can be stated even simpler: all Apple TV games must support the Siri Remote.
On the one hand, this is a win for Apple TV users, as it ensures that they will be able to enjoy any game they download or buy for Apple TV, whether or not they own the recommended game controller. Imagine the frustration of buying a game only to find out you can't play it because the only controller you have is the remote.
On the other hand, it presents a conundrum for developers, especially those who have already designed their games around certain presumptions about game controllers. Although more sophisticated than its predecessor, the new Apple TV remote is by no means a comfortable game controller, most of which have more buttons spread out towards the edges rather than lumped at the center. Requiring support for the Siri Remote means that developers will have to simply their control schemes, which could drastically and even adversely affect gameplay, or skip Apple TV completely.
SOURCE: Apple
VIA: 9to5Mac