Apple TV Channels courts cord-cutters, TV addicts, and desktop users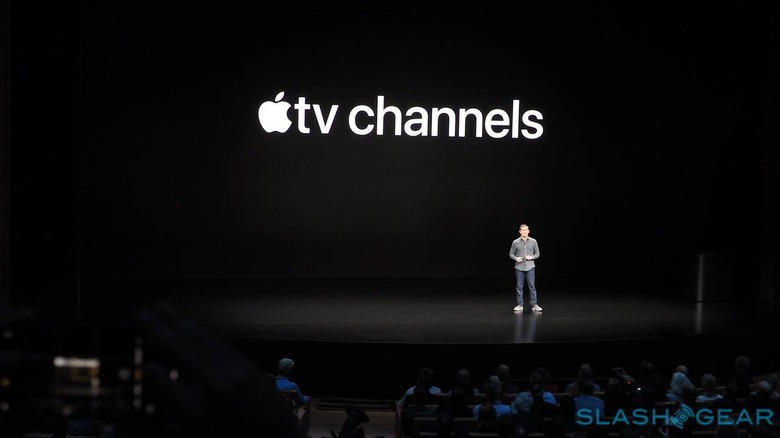 A new version of the Apple TV app is coming to multiple platforms this year, and along with it, Apple TV Channels. This system will bring services like Hulu, DirecTV, and PlayStation Vue to iPhone, iPad, and macOS (MacBooks, desktops), with shows in mind. This system will include a slightly new UI and access to network TV from both satellite and cable brands.
Available in the new Apple TV app for Apple TV Channels are brands like epix, STARZ, HBO, Showtime, MTV Hits, History Channel Vault, Brit Box, Nick Hits, Pandora, Mubi, and Comedy Central NOW. This service will let you pick what you want to watch, but also has a set of human curators – somehow – picking potential shows for you to watch.
Apple VP of Services Peter Stern said that Apple TV Channel's "expert editors are like the friend you have that always knows the best shows on TV." Basically we're talking about suggestions from Apple about which things you'll want to see, or what services they think you'll want.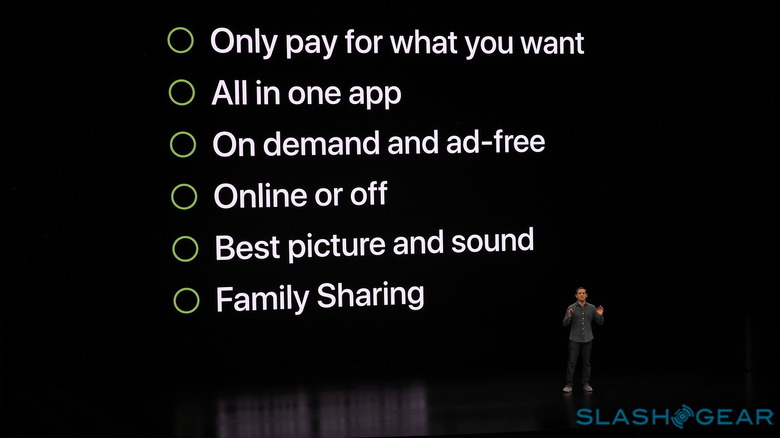 The Apple TV Channels service will be a system in which users will only pay for the content to which they'd like to subscribe. The system is on-demand and is free from advertisements entirely. Users will be able to watch shows online, streamed, or downloaded temporarily for offline viewing.
This system is included in the all-in-one Apple TV app – the updated version of the app, that is – right now we're waiting on that update. Users will be able to use a Family Sharing system as well – all the rooms, all the shows, constantly.
This system includes both subscription services and iTunes-purchased movies and shows. You'll have a Library tab where you'll find all your favorites as well as the content you've purchased in the past.
Much like the kids section in Netflix, Apple TV has a kids section. This is what Apple calls a "safe space to explore together." Cross your fingers it's a LITTLE BIT better than what Netflix has to offer – a mistake-laden machine-chosen mess of titles that include both kids shows and your occasional very, very adult title. Apple won't take the chance that'll happen here, we hope.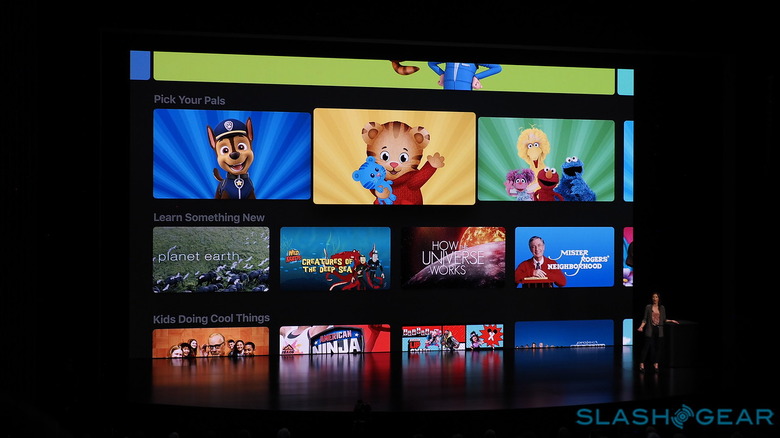 The Apple TV update to this new experience is coming in the Apple TV hardware as well as in the iPhone app. The update will occur in May of 2019. The Apple TV app will be coming to the Mac (macOS) this Fall.
Several smart TV brands are also onboard with a new app, with Samsung, LG, Sony, and VIZIO amongst them. Both Roku and Amazone's FireTV are also about to get an Apple TV app. This system will be the place where Apple launches its first subscription TV service (Apple-branded) called Apple TV+, or Apple TV Plus. This service will have all of Apple's original programming, and will be launched later this year as well.