Apple TV and AirPort Express merged product tipped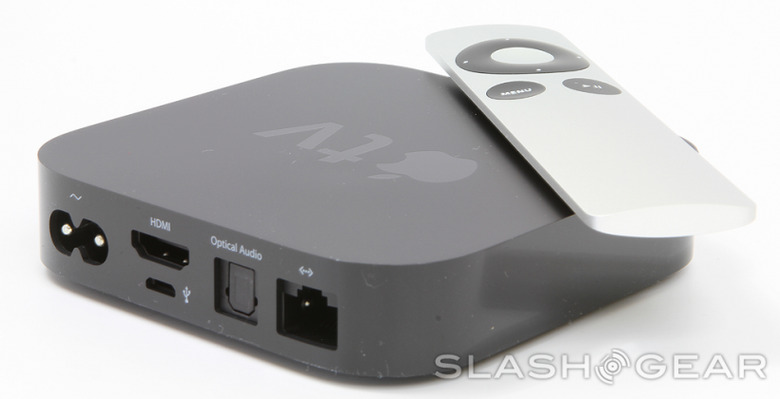 In recent times, some relatively big changes to Apple's website have taken place, moving Apple TV into a full product line with its own section, hinting at big things to come. According to word from sources that have cropped up, the next version could be a combined Apple TV and AirPort Express.
The information comes from the folks over at 9to5Mac, which say they've spoken to "solid sources" who tipped the product merge. For now, the AirPort Express-equipped Apple TV is said to be in consideration and possibly existing as a prototype for testing. Whether the next model will bring the router with it isn't known, however.
By all accounts, it sounds like the merge is an idea being tossed around, not a solid decision for the future of Apple's TV box. If such does take place, however, it would mean a built-in 802.11ac wireless router within Apple TV, the reasons for which weren't detailed by the sources.
It would seem stability and media quality could be at play behind the idea, or to offer a more simplified product offering overall — a set top box and wireless router wrapped into one, making for a simple and clean device on your shelf. It was also tipped the next Apple TV will have a concentration on gaming, with Apple devices functioning as controllers.
SOURCE: 9to5Mac