Apple TV 4K made a brief appearance on Amazon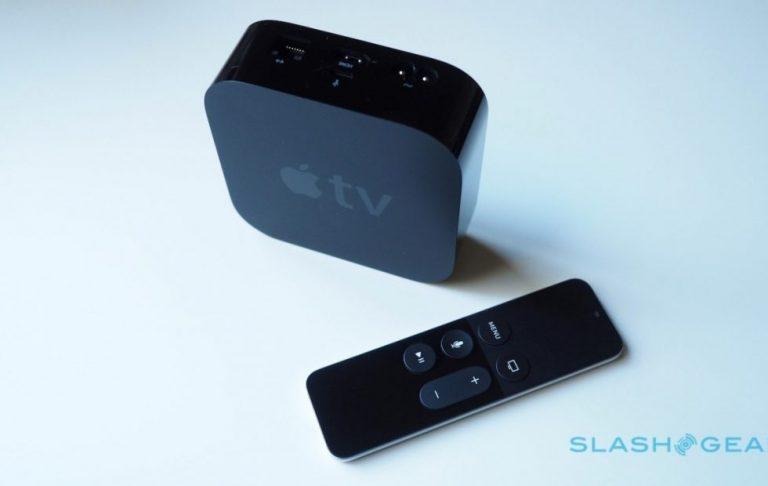 Amazon stopped offering the Apple TV back in 2015, but things briefly changed recently when a listing for the Apple TV 4K appeared on the online retailer's site. That was a surprise, but one short-lived: Amazon pulled the listings soon after, leaving people to wonder whether the device will once again be available from Amazon or what else may be going on.
The Apple TV 4K is, of course, the newest version of Apple's set-top box that enables users to play 4K-resolution videos. It is — or, at least, may be — a competitor to Amazon's rumored 4K version of the Fire TV, a device we've seen leak extensively but without any official announcements about it.
Both the 32GB version and the 64GB version were said to have been listed, though only the 64GB version was listed as being provided by Amazon itself versus a third-party seller. The 64GB version was listed as being out of stock, however, before disappearing entirely. The device may be back in the future, though.
During its most recent event, Apple announced on stage that Amazon Prime Video would soon be available on Apple TV devices, putting an end to the long waiting and crossed fingers. That Amazon-Apple TV app hasn't actually launched, though it could happen any day. When it does finally arrive, we may see the Apple TV 4K appear again — and permanently — for sale through Amazon.
For its part, Amazon is rumored to be planning the launch of its own 4K-compatible Fire TV device. These rumors were further fueled when Amazon stopped selling its existing Fire TV model days ago; it still sits in its product page as 'unavailable,' and it seems that a newer version could appear to replace it anytime.
SOURCE: Apple Insider