Days after a big leak revealed alleged upcoming versions of the Fire TV set-top-box, Amazon has stopped selling the current Fire TV device through its website. Though refurbished and third-party units are still available to purchase, Amazon has new units of the existing model listed as 'Currently unavailable' with no details about why.
Earlier this week, AFTVNews leaked an image showing two new Fire TV devices, one that is large and cube-shaped, another that is shaped something like a square Chromecast. The image also includes a remote that looks like the model included with the newest Fire media devices. Both models will supposedly support 4K/60fps video.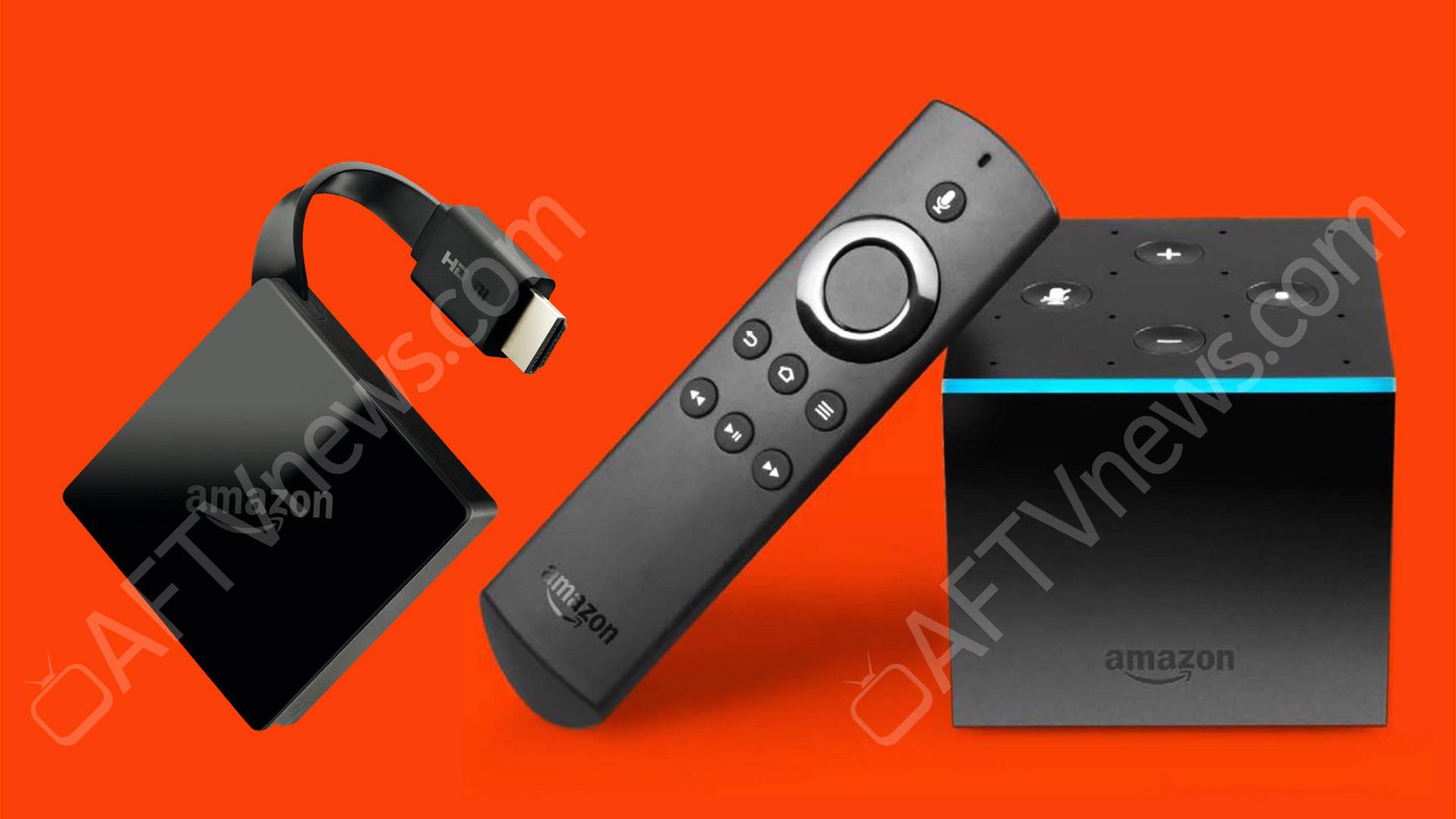 One of the two models, as shown in the image above, has a built-in HDMI cable that enables it to be connected directly to a television, no separate cord necessary. The other device is much larger and features what appears to be a blue LED light strip, a visual indication of Alexa's presence. This will be the new flagship model, according to the leak.
The leaked info suggests the cube-shaped device will feature an integrated speaker and far-field microphones, working essentially in the same way as the Echo Dot while also providing the Fire TV platform. Meanwhile, a look at the existing Fire TV page on Amazon's website shows it as being unavailable, seemingly indicating that the new models will be revealed in the near future.
Further specs about the device are unknown, at least officially, though a past leak claimed that the flagship model will have 8GB of internal storage, 2GB of ram, and a 1.5GHz quad-core processor.