Apple TV 4K gets powerful hardware for fifth generation release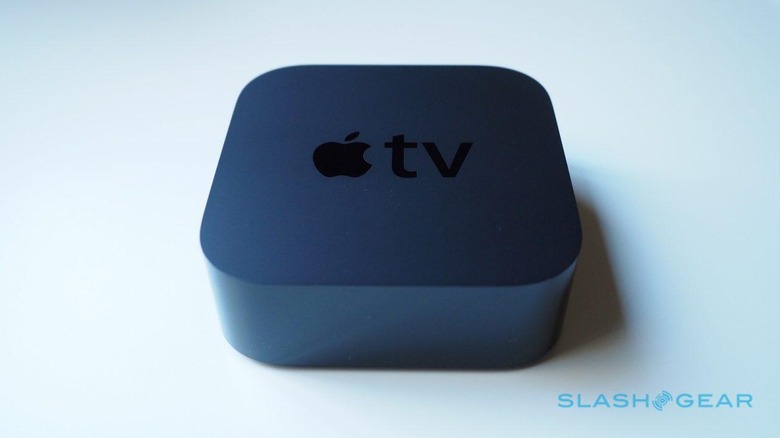 Just one day before Apple is set to host its iPhone reveal event in California, we're getting more evidence for an Apple TV with beefed up hardware. References to this new Apple TV were found hiding in the leaked code for Apple's iOS 11 golden master, and those references actually tell us quite a bit about the device. Assuming all of this turns out to be true, we can expect Apple to reveal a much more powerful Apple TV as soon as tomorrow.
Of course, this isn't the first time we've heard of the improvements offered in the fifth-generation Apple TV. Previous rumors and leaks have pointed toward an Apple TV that supports 4K output, so we've already had that expectation going into today. The information that was uncovered by developer Steven Troughton-Smith and subsequently posted to Twitter, however, delves into some more specifics about the devices.
For instance, Troughton-Smith's findings suggest that the new Apple TV will use a three core A10X Fusion CPU that's paired with 3GB of RAM. Considering that the current Apple TV uses an A8 CPU, this represents a significant increase in power. At the very least, it should be able to handle 4K content without much problem, assuming your network speeds are up to snuff.
In fact, it seems that Apple has implemented a bandwidth floor for 4K content in the newest Apple TV. Troughton-Smith also found references to a pair of alerts titled "NetworkNo4KForYou," which is fairly self-explanatory by the name alone. The alert tells you that you might not be able to stream content in 4K, and will presumably show whenever your speeds drop below the 15Mbps threshold Apple has implemented.
With a powerful new CPU and an increase in RAM (the current Apple TV only uses 2GB of RAM), this could be quite the set-top box. Apple may reveal it during its event tomorrow, so we probably don't have long to wait until we find out if these references are correct. SlashGear will be at Apple's event covering it as it happens, so stay tuned for more.