Apple Touch Bar detailed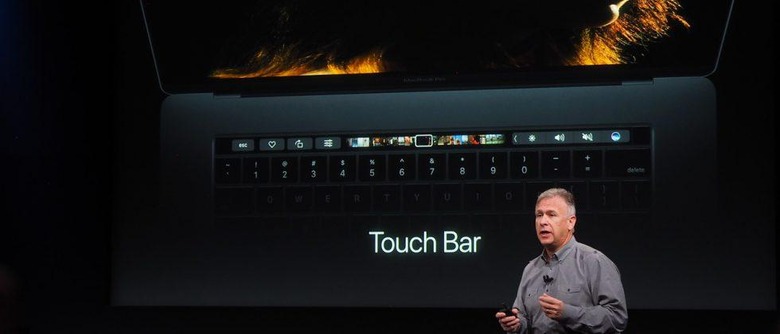 Apple has just unveiled the new MacBook Pros this morning, and as has been predicted, the laptop's row of function keys has been replaced with a touchscreen running above the remaining keyboard. It's official name is the "Touch Bar," and it offers context-sensitive buttons on a Retina display that supports gestures as well as taps. Plus, Touch ID has been integrated into the power button, on the far right.
"The Touch Bar adapts to whatever software you're using," Apple's Phil Schiller said. Some of the demonstrated examples include the bar displaying browser bookmarks in Safari, along with buttons for search, back, and new tabs.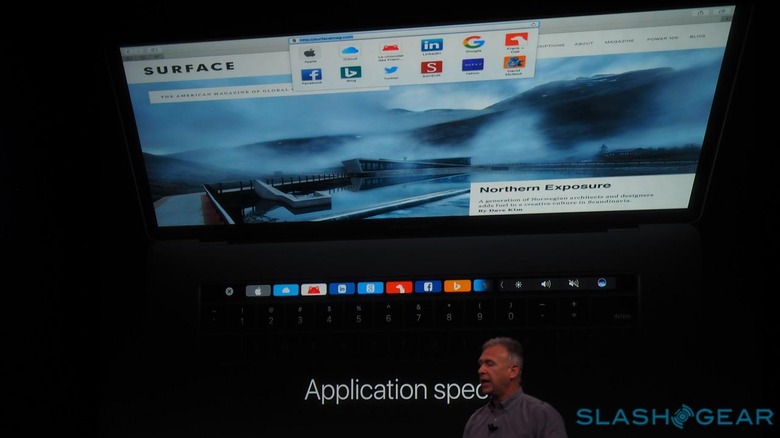 But the Touch Bar does more than just hot keys, it can also display an app's UI. This was shown off in Photos, with the Touch Bar showing a straightening tool. When writing an email, the bar will display spelling suggestions and predictive text, similar to iOS. iTunes, of course, displays volume and playback buttons.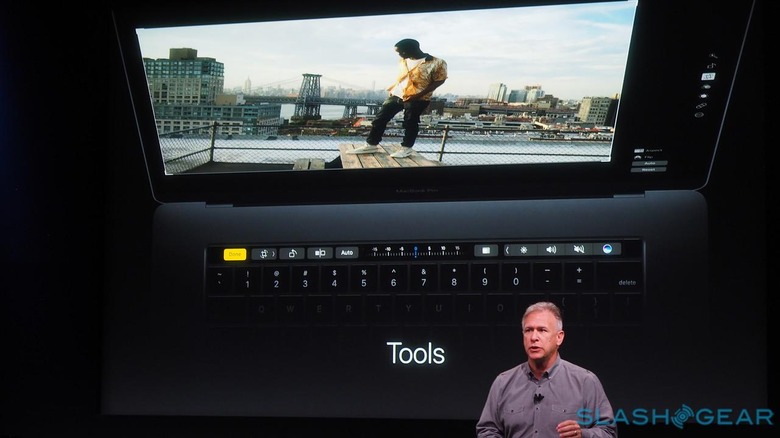 Topping it all off is Touch ID's debut on macOS. Just like on the iPhone and iPad, users can simply put their finger on the sensor to instantly login to their MacBook Pro. The sensor is handily located on the laptop's power button, so turning it on and logging in are one and the same.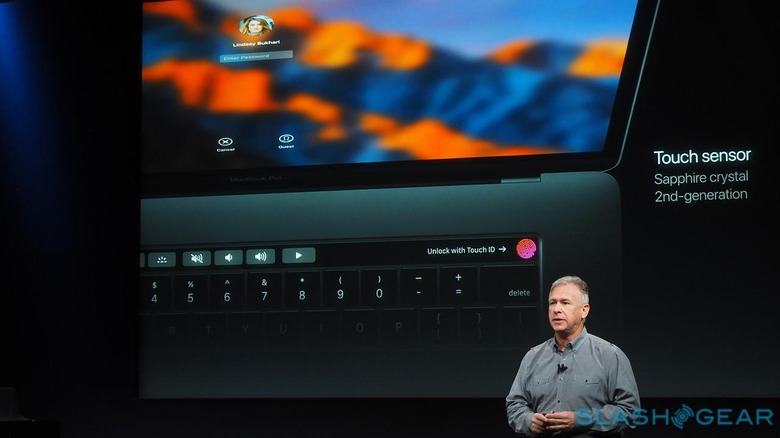 Oh, and in case you're worried about accessing the traditional function keys, all user need to do is hold down the laptop's Function key for the Touch Bar to switch its display to the traditional buttons.