Apple top for smartphones in 2011 but Android extends OS lead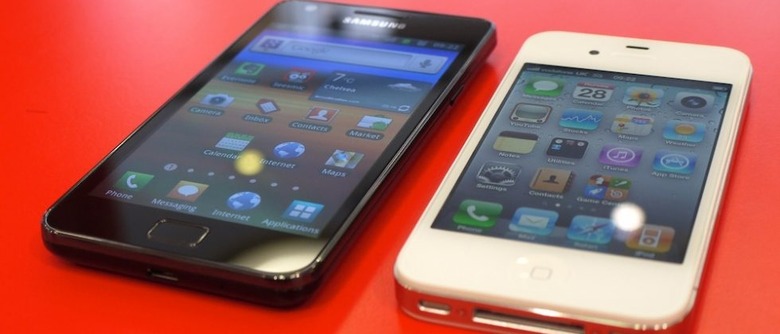 Apple took top place in the worldwide smartphone charts in Q4 2011, new stats have suggested today, clinching the overall number one position for the year with 19-percent of the market. iPhone sales made up almost a quarter of smartphone purchases worldwide in the three months leading up to the end of 2011, Gartner claims, with Samsung taking the number two spot. In cellphones overall, Nokia remains on top of the charts but with a sliding market share, 23.8-percent of the worldwide market in 2011 but down over five points from 2010.
Nokia has already warned that such a slump is likely to continue through 2012, with interest in Symbian devices fading faster than previously expected. Meanwhile the company is pushing ahead with Windows Phone, though Microsoft's platform only had 1.9-percent of the worldwide smartphone market share in Q4 2011.
Android held the Q4 smartphone OS top place, with 50.9-percent of the market worldwide, while iOS had less than half that amount at 23.8-percent. Both saw significant increases year-on-year however, unlike RIM whose share dropped from 14.6- to 8.8-percent.
Overall, Gartner says smartphone sales worldwide reached 149m units in Q4 2011 and 472m units for the full year, a rise of 47.3- and 58-percent year-on-year respectively. Smartphones made up almost a third of overall device sales, though 2012 growth is predicted to slow somewhat. Of course, market share and league tables doesn't necessarily equal success for individual companies: iOS may be less popular than Android, but since only Apple uses it the Cupertino company keeps the spoils to itself. Meanwhile, Android's dominance has to be shared between the many Android devices and multiple vendors using Google's platform.