Apple tipped in Foursquare talks for Maps local integration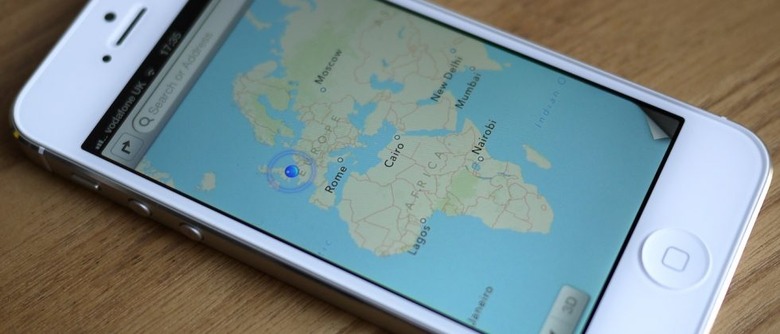 Apple and Foursquare have held preliminary discussions to see location data from the social-sharing service embedded into Apple Maps, sources claim, as part of a push to increase their competitiveness with Google Maps. The talks took place in recent weeks and involved Maps chief Eddy Cue, the WSJ reports, and were part of a more expansive move by Apple to increase third-party data integration in its home-grown mapping software.
Speculation that Apple was keen on working with Foursquare in some capacity began earlier this month, when Cue began using the service to check-in to locations via his Twitter account. Some suggested Apple might attempt to acquire Foursquare entirely, but the whispers from those familiar with the discussions seems to indicate that it would simply be a case of data sharing.
That would follow Apple's agreements with other well-known third-party services to bolster iOS and OS X. For instance, deals with Twitter and Facebook have seen those social sites embedded into Apple's platforms for mobile and desktop.
Although Apple Maps was praised for its interface when it debuted with iOS 6, users quickly discovered glaring errors in the mapping data itself. While geographical issues gained the most attention – leaving some drivers stranded after too closely following incorrect navigation instructions, for instance – the points-of-interest database and details of local businesses also proved patchy, sometimes including companies and locations that had shut down several years before.
An agreement with Foursquare would not only help Apple keep that location database more up to date, it could also be used to build upon Apple's fledgling location-based services, such as Find My Friends. Apple Maps could suggest possible places to meet based on mutual location and preferences, using Foursquare reviews to highlight the more popular venues.