Apple tipped at 1M iPad 3 units sold 1st day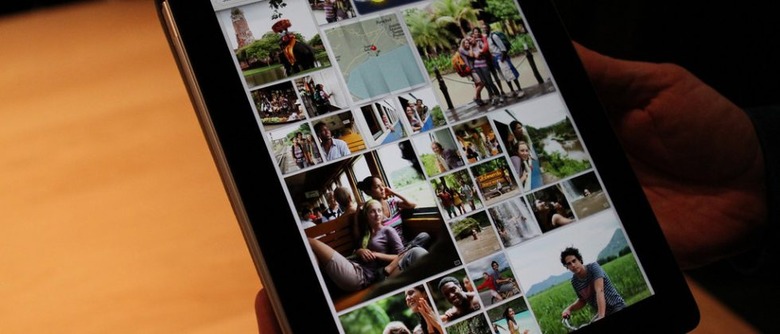 The day is coming soon when the new iPad will be released for the 2012 season, and analysts are racking up their abacuses to the tune of 1 million units sold. This number would exceed sales numbers of the first day of the original iPad, and would likely break the record set by the iPad 2 – though specific sales numbers have never been released for that unit by Apple. The iPad 2 was estimated to have sold 500,000 units over the weekend last year (sales starting on a Friday just like this new unit) with some analysts saying that number did reach 1 million as well.
It's been said that the number of iPad 2 units sold last year at opening weekend could have been a whole lot more gigantic if Apple hadn't been constrained by suppliers, with this year's supply set up to take the cake. This year also has the iPad 2 being sold as a healthy alternative to the new iPad with a considerably reduced pricetag as well: $100 less than last year, $100 less than this new model as well. This new model is the first one to feature Verizon and AT&T's 4G LTE connectivity, this expected to ring true for customers across the USA.
Online the supply of iPads is being cut back fast, with current numbers showing 2-3 week shipping times on this newest generation slate. The new iPad also features a display that far exceeds the sharpness of its predecessors, and the whole unit comes in a casing nearly the same as the iPad 2 as well. Have a peek at our timeline here to get all the information you could possibly desire:
Then answer me this: will you be grabbing an iPad this week? With this version being the first not to be identified with an additional number at the end (it's simply called The new iPad), it'll be a bit more difficult to show off how you've got the biggest and the best. That said, how will you stand not having the newest model? Apple is banking on all of these things for you, Apple fans!
[via CNET]