Apple Time Capsule gets 3TB storage boost [Ouch: $499!]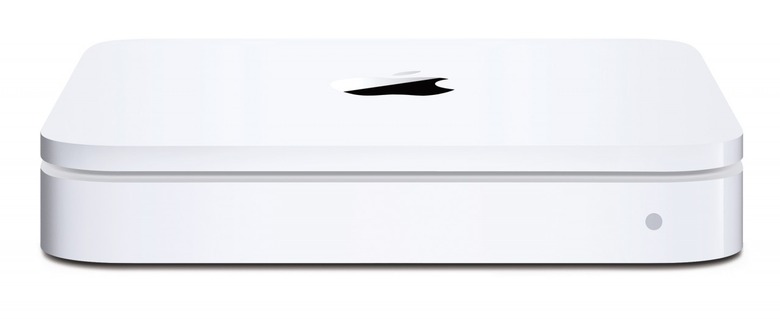 Apple has outed its updated Time Capsule, and as expected the storage has been boosted to up to 3TB. Two models are now available, an entry-level Time Capsule with a 2TB SATA drive, or a new 3TB version. Both support WiFi a/b/g/n with simultaneous use on the 2.4GHz and 5GHz bands.
They each have a gigabit WAN port, too, for hooking up to your cable or DSL modem, along with three gigabit ethernet ports for wired computers. A USB port allows you to hook up external storage or a printer, and share it across the network.
Other specifications are broadly in-line with the first-gen Time Capsule. You get native Time Machine support for backing up your Macs, along with MAC address filtering, NAS firewall, and WEP/WPA/WP2 wireless encryption. There's also support for time-based access control, to allow guests temporary access to your network.
So, no integrated iCloud functionality, unless Apple has some surprises up its sleeve when iSO 5 arrives. Pricing is yet to be confirmed for the new models.
Update: Ouch. The 2TB model is $299, while the 3TB model is a whopping $499. Both ship within 24hrs.