Apple Tile-rival tracker features detailed in leaked iOS 13 build
Earlier this year, a leak claimed that Apple is working on a hardware tracking tag codenamed 'B389' that will enable users to track devices using the company's unified tracking app. An image said to feature this tag has appeared in a new leak claiming the accessory appears in an internal build of iOS 13. As originally leaked, the tag is reportedly listed in the internal build as a product for tracking items like keys and wallets.READ: Apple's Find My Friends update could get a Tile-style tracker
Whereas the original leak alleging the existence of a tracking tag came from 9to5Mac, the latest information has surfaced over at MacRumors, where the site claims it found an image of the accessory in an internal build of iOS 13.
The image (below) shows a circular tag with a white or light silver background and darker centered Apple logo; it mirrors one published in early June by 9to5Mac, though it's still yet to be seen whether this is a placeholder image or an accurate depiction of the actual accessory.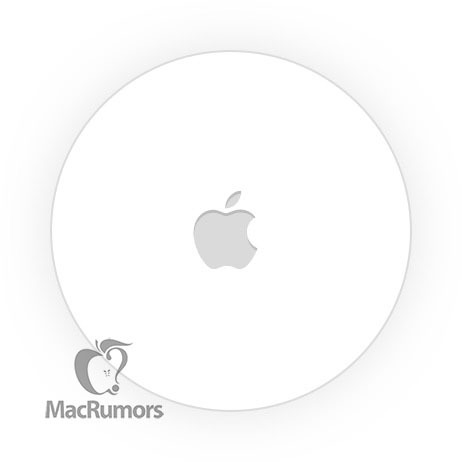 The report claims iOS 13 will feature an 'Items' tab in the new Find My app, a combination of Apple's Find My Friends and Find My iPhone apps. The Items tab is reportedly listed next to 'People' and 'Devices' tabs in the app, enabling users to get alerts when they move too far away from the item tagged with their Apple tracking accessory.
The accessory will reportedly make an audible alert if summoned in the Find My app, helping the user locate the lost item. As well, the app is said to also feature the option of sharing an item's location with family and friends. Likewise, Apple will reportedly allow users to flag an item as lost so that any Apple user who comes across it will be able to notify the owner.
The report goes on to claim that iOS 13 indicates the accessory will feature a user-removable battery. Details pulled from the software may not be accurate by this point in time and may change before iOS 13 is made available to the public. Apple is expected to unveil the accessory, as well as its updated iPhone and other models, next month.