Apple talks numbers - 172 million iOS devices sold last year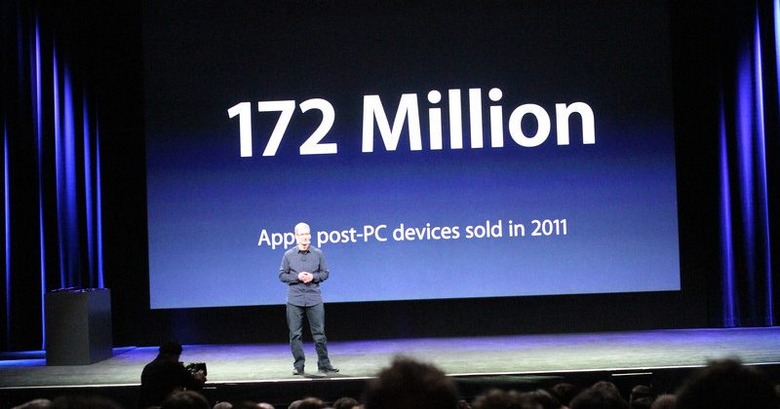 The news is starting to flow in from the Apple event this morning and we have all the details in case you aren't watching our live stream. First up as usual Apple is talking about the numbers. Kicking things right off they mention "post-PC" devices. Those being the iPod, iPhone, and iPad — and how they have changed the PC markets and been selling like hot cakes.
Right out of the gate Tim Cook took the stage and started talking about the year in sales. Stating that the three main portable devices mentioned above contributed to 76% of Apple's revenue and over 172 million were sold last year. Then he continued on to say that they've sold 62 million in Q4 alone and over 315 million in total. Wow!
Pretty unreal numbers when you really sit back and think about it, hopefully we get a breakdown later to be more precise. Not only that but Tim also politely mentioned over 362 retail store has been a huge part of that success. Giving buyers a place to enjoy, feel, and try the product before making a purchase.
We will continue to update as the news flows in so stay tuned to SlashGear and our Apple Hub for all the news.