Apple tablet marketshare dips as Android accelerates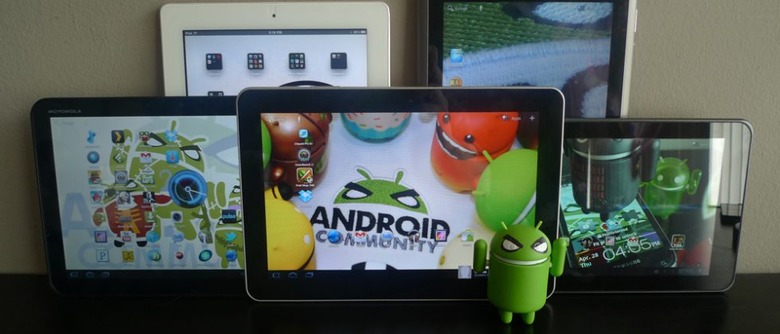 Apple still dominates the consumer tablet market but is seeing the iPad's lead gradually eroded by Android models, according to new research, with slates running the Google OS grabbing almost 40-percent of the worldwide market share in Q4 2011. 26.8m tablets were shipped in Q4 2011, Strategy Analytics claims, contributing a greater-than-average amount to whole-year shipments of 66.9m units; Apple held 57.6-percent of the Q4 2011 market, down from 68.2-percent in the same period back in 2010.
Languishing a long way behind was Microsoft, whose Windows 7 OS was found on a mere 1.5-percent of tablets in the global marketplace last quarter. The company is hoping that will change by the end of 2012, with the release of the far more finger-friendly Windows 8.
"Apple shrugged off the much-hyped threat from entry-level Android models this quarter" Strategy Analytics' director of strategy Peter King said of the iPad's market share, though his colleagues are cautious about the future. "Android is so far proving relatively popular with tablet manufacturers" executive director Neil Mawston chimes in, "despite nagging concerns about fragmentation of Android's operating system, user-interface and app store ecosystem."
However, Android momentum isn't entirely going Google's way, with some platforms significantly modifying the OS to suit their needs. The Kindle Fire is counted in-among Android slates, for instance, not just those running Honeycomb as Google has specifically targeted at tablets.