If you were planning on opening a store selling your brand new computer brand with a setup that's not unlike the Apple Store, you'll probably want to re-think your strategy starting this week. Apple has officially been granted a trademark protecting their retail store design and layout by the US Patent & Trademark Office this week. The original trademark request application was made all the way back in May of 2010, so whatever you remember about the store design back then that's survived until now you'll want to avoid when knocking out your own store in the future.
This fully granted trademark listing includes items such as "oblong table and stools [that are] set below video screens flush mounted on the back wall." That's essentially describing the sections many Apple Stores had where people were invited to classes on what their Apple product was capable of and what they could do with it in the future. You won't see that feature in too many Apple Stores these days as the back is mostly reserved for the Genius Bar or sales counters (where applicable.)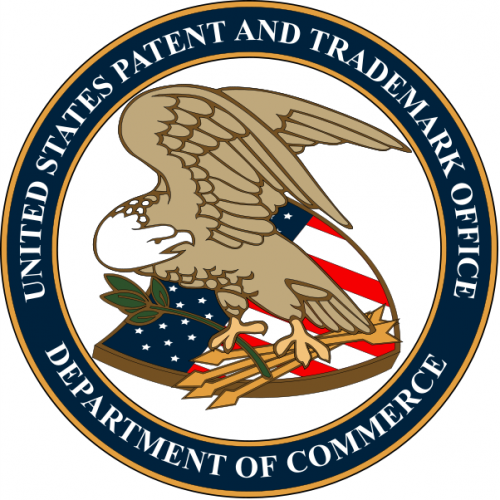 Another feature listed in the trademark is "a clear glass storefront surrounded by a panelled facade." This joins several other patents and trademarks surrounding the stores interiors that've been granted in the past, one of which is a design patent for a floating glass staircase granted back in 2003. You can find the full trademark listing at the USPTO right this minute complete with registration granted date set for January 22nd, 2013.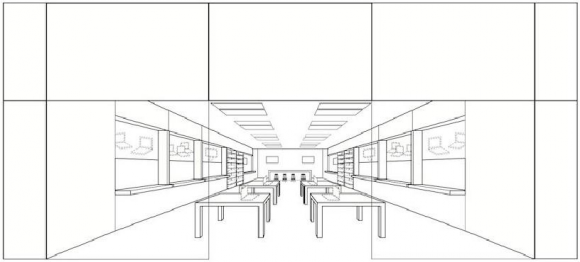 The original drawing of the store (which you see above) includes a note about what the store is put in place to show: "retail store services featuring computers, computer software, computer peripherals." This listing goes on to note "mobile phones, consumer electronics, and related accessories, and demonstration of products relating thereto." This should ring a bell as the patent was first applied for in 2010 and lists mobile phones but not specifically tablet computers – they must simply be included in the overall computer listing in the first place.
Have a peek at the patent and let us know if you find anything else that rings your bells on what Apple now has the rights to. Were you planning on opening your own store soon with an Apple look? Let us know what you plan to do now!
[via Reuters]