Apple Smart Cover with touch and display development revealed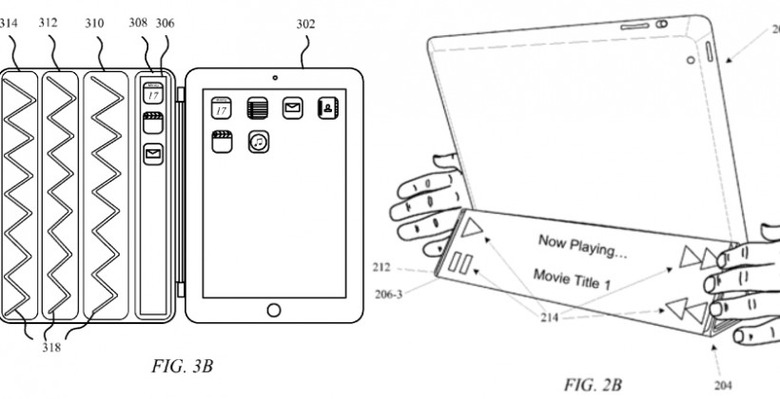 Apple is working on making the iPad Smart Cover live up to its billing, considering fitting a flexible display and touch-input system to the case according to a newly published patent filing. The concept would turn at least one of the spines of the Smart Cover into a display strip, used to expand the working space of the tablet's screen and potentially including touch-sensitive controls to navigate media playback and other features without interrupting the currently active app.
The new Smart Cover would attach via magnets as now, but also include a data and power connection similar to the MagSafe socket on MacBook computers. Apple's application explores various combinations of functionality, from a single strip to all four of the panels being digitally-enabled.
That could mean the Smart Cover could be turned into a keyboard or even, as Apple's diagram below suggests, a combo keyboard and touchscreen. We've seen similar from Microsoft with the Surface keyboard cover, but Apple's system would go on stage further by implementing a flexible display, too.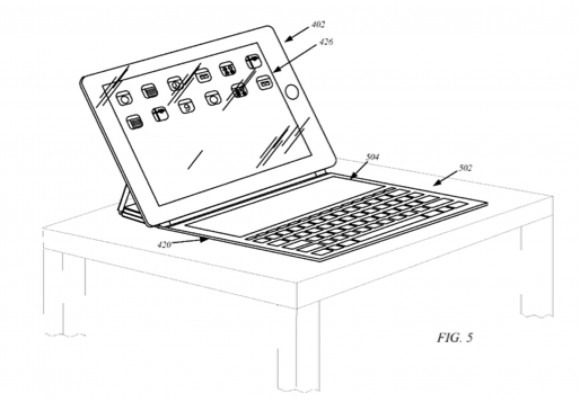 Alternatively, the whole inner panel could respond to touch input, turning it into a digital sketchpad of sorts. Those panels might not actually flex to hold the iPad upright, instead having a stiffened keyboard section and a separate folding element to prop the tablet up at a more usable angle.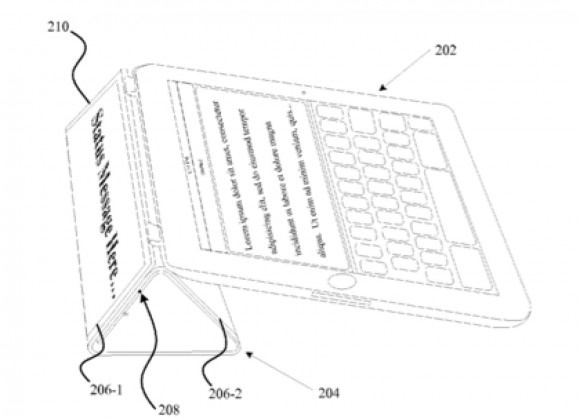 Of course, patent applications do not necessarily lead to commercial applications of technology, but even if it was limited to touch controls only this seems like a reasonable direction for Apple to go in. We've already seen flexible e-paper, such as from Plastic Logic, which would add little to the iPad's power consumption but still be capable of color images and refresh rates suited to video playback.
[via Engadget]