Apple Smart Battery Case nearly doubles iPhone 6s power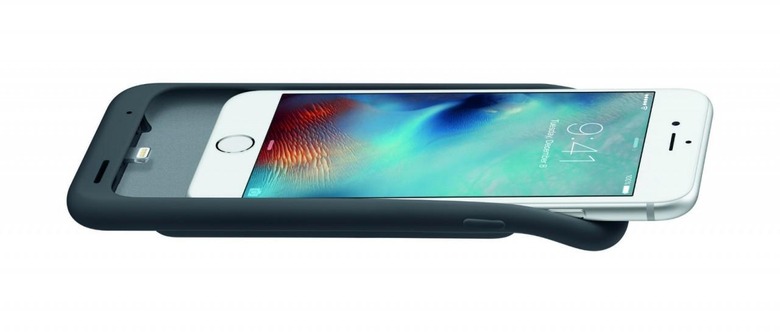 Apple may not believe in removable batteries, but
owners can now get an official battery case. The Apple Smart Battery Case for iPhone 6s looks set to pull the rug out from under
's holiday cheer, a $99 add-on that comes close to doubling battery life.
Rather than a solid, two-piece design, Apple has opted for a flexible single-piece case. The Smart Battery Case weighs in at ~100 grams and has an elastomer hinge built into the upper section, allowing the top to peel back and the iPhone to slide in.
Inside, there's microfiber lining – color-matched depending on if you have the charcoal gray or white case – and an "acoustic port" that helps channel audio from the speaker on the bottom of the iPhone and out the front.
Unlike most iPhone battery cases out there today, Apple's own design has a Lightning port on the bottom rather than a microUSB. It also claims to be smarter in how it recharges case and device.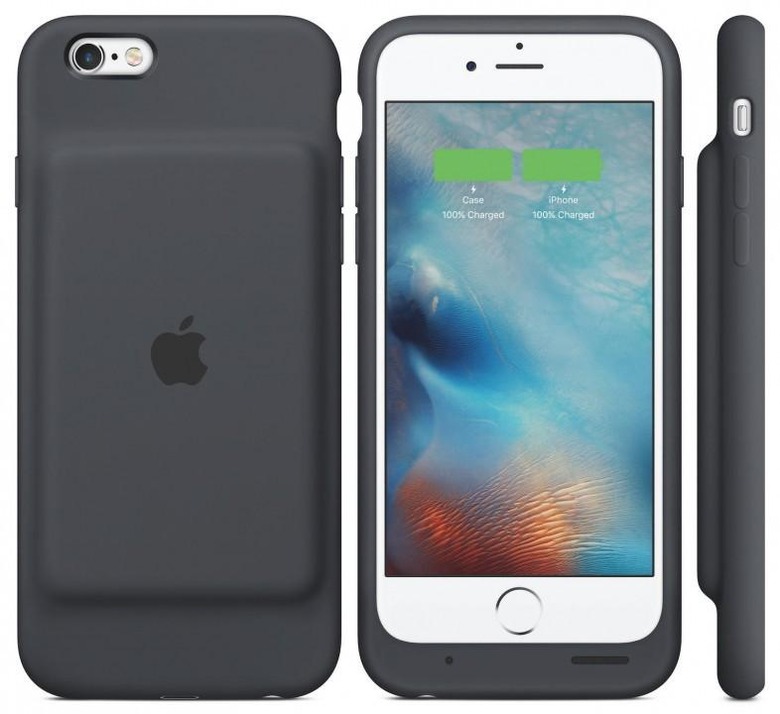 If you plug in a regular iPhone 5W charger, then the phone is charged initially before switching over to the case. That might not be when the iPhone is fully charged, mind; going from almost-full to full in a Li-Ion battery takes a lot longer than going from flat to almost-full, so it could be more productive to get each to around 80-percent than wait for the iPhone to be entirely topped-up before switching over to the Smart Battery Case.
Apple says that decision is all handled automatically by the case itself. Use a 10W or 12W charger, however – such as you would get with an iPad – and both phone and case will charge simultaneously.
Power status is shown with an LED next to the Lightning port – amber while charging, green when full – or you can swipe down in iOS to see exact percentage in the notifications center, just as with the iPhone and Apple Watch.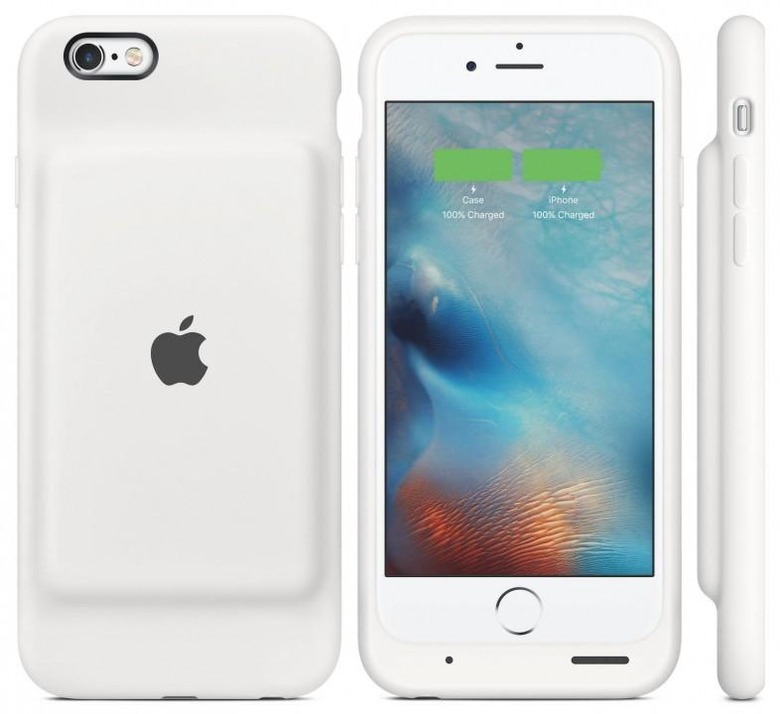 It's not just battery life that Apple's claiming the Smart Battery Case can help with. An integrated passive coupled antenna connects when the iPhone is in place, which Apple says should help minimize any signal impact of the case itself.
Of course, it's the added battery life that's most important. Apple is claiming up to 25 hours of LTE talktime, or up to 20 hours of HD video playback, or up to 18 hours of browsing over LTE, using both the Smart Battery Case and the iPhone 6s' own battery.
In contrast, the iPhone 6s alone is rated for up to 14 hours of LTE talktime, up to 11 hours of HD video playback, or up to 10 hours of browsing over LTE, which suggests you should see just short of double the use with the case attached.
Unfortunately, if you're an iPhone 6s Plus owner then you're currently out of luck. Other manufacturers making battery cases have them for the larger device, but Apple clearly thinks its phablet is good enough without external sustenance.
The Smart Battery Case works with both the iPhone 6s and the iPhone 6, and is available today from Apple online and in-store, priced at $99. Standby for a full review!