Apple slashes $100 off iPad to clear old stock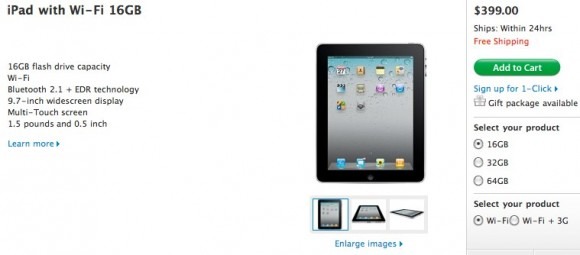 The iPad 2 won't go on sale until March 11, but the first-gen iPad has already slipped into Apple's bargain basement. You can now pick up any iPad WiFi or iPad WiFi + 3G with $100 off the original price, which means the entry-level 16GB model is now just $399.
We've already heard that supplies at resellers are low, so you may struggle to find third-party vendors offering these sorts of discounts. Expect a big impact on those trying to offload their original iPads on eBay and through other routes, too, in advance of the new iPad 2.
More on the iPad 2 here.