Apple sapphire glass provider to lay off hundreds in US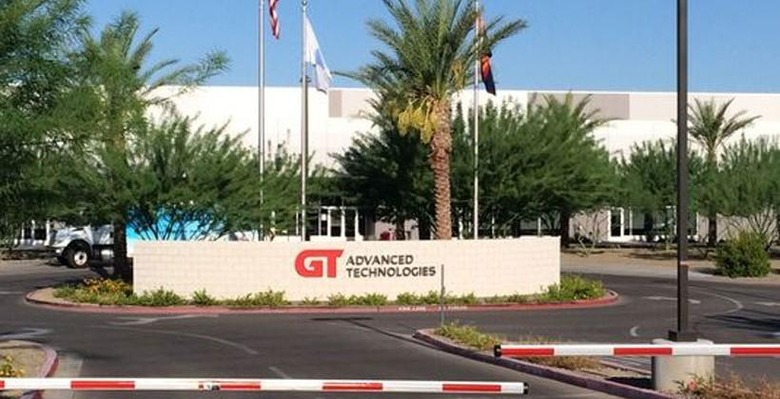 Layoffs are nothing new in the tech world, they happen regularly as companies pare down to help maximize profits. A big round of layoffs has now been announced for a company operating out of Mesa, Arizona that provides sapphire glass to Apple for certain products. The company is called GT Advanced Technologies and it filed for bankruptcy protection last week. On Thursday, the manufacturer announced plans for massive layoffs at the factory.
GT plans to shed 727 workers at the plant according to a public notification it sent to the Mesa City Council as required by law. The 727 workers that will be losing their jobs will include 524 production workers, 108 technical positions, 70 management jobs, and 25 administrative jobs.
Employees that will be laid off were notified Thursday of the separation dates. The layoffs are expected to start Tuesday with workers "separated from employment" starting December 15. When GT filed for bankruptcy on October 6, the company announced that it planned for operations to continue normally. After making that announcement, the company revealed plans for 890 workers to be fired from three sites including the Arizona plant and facilities in New Hampshire and Massachusetts.
GT plans to cease operations at the plant in Mesa. First Solar built the facility and Apple bought the plant last year to make scratch resistant sapphire material used for camera lens covers on various devices and the home button on iPhones.
SOURCE: AZCentral