Apple Retail chief Angela Ahrendts makes surprise exit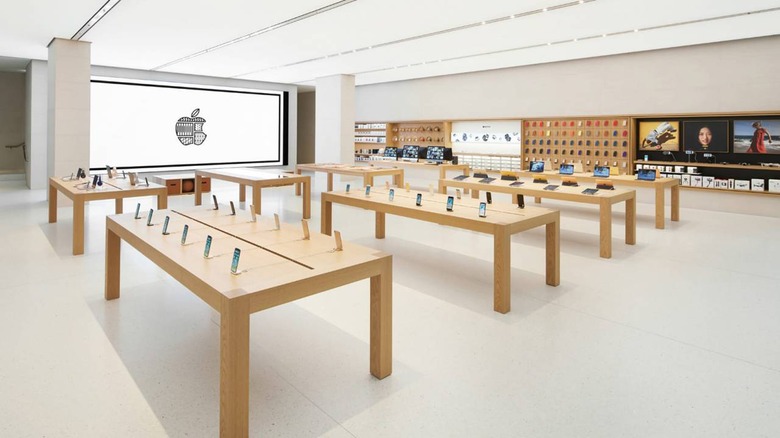 Apple's senior vice president of retail, Angela Ahrendts, is leaving the company, Apple confirmed in an unexpected announcement today. Ahrendts will be replaced by Deirdre O'Brien, whose current role will expand to make her senior vice president of Retail + People, reporting directly to CEO Tim Cook.
It's a switch-up that nobody saw coming. Ahrendts had been at the helm of Apple's retail and online stores for the past five years, and had been instrumental in turning physical locations into hubs where customers existing and potential could learn more about iOS, macOS, and the rest of the Apple range.
According to the Cupertino firm, Ahrendts will leave Apple in April 2019 "for new personal and professional pursuits." The shake-up comes after Apple missed its original Q1 2019 earnings predictions. At the time, Cook blamed factors like stumbling demand in China and fewer than expected iPhone XS, iPhone XS Max, and iPhone XR sales for the misstep.
O'Brien is no new face at Apple. In fact she has spent three decades at the company, most recently at the helm of the People team. That includes responsibility for talent development and recruiting, employee relations, compensation, benefits, inclusion, and diversity.
Now she'll be adding overseeing Apple's 506 retail stores and 35 online stores to that list of tasks. "People come to Apple to do the best work of their lives, and our retail teams show their passion every day, in every interaction, all around the world," O'Brien said of her expanding role. "It is the opportunity of a lifetime to work with, and learn from, such a talented, diverse and imaginative team."
It's not the only change in Apple's leadership in recent weeks, mind. Earlier this month, it was reported that Apple's Siri chief had been replaced, with Bill Stasior – formerly of Amazon – being moved elsewhere in the company. In his place, insiders claimed, would be John Giannandrea, who currently leads Apple's machine learning and AI strategy work.
These are interesting times for Apple. Thought the company's revenues are still vast – $84.3bn in Q1 2019 is nothing to be sniffed at – it faces continued questions about long-term growth potential, particularly as sales of iPhone begin, like the rest of the smartphone industry, to plateau. One possible route for expansion is its Services division, which saw record revenues of $10.9bn in Q1.