Apple Prompts Industry Uproar With Nano-SIM Suggestion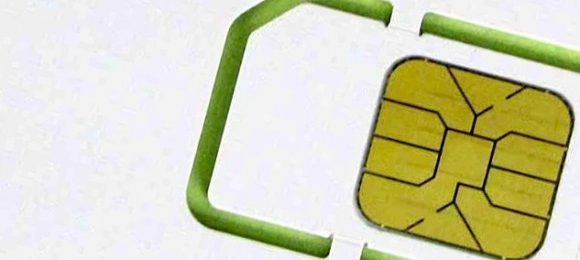 Apple and Motorola Mobility are sparring over next-gen SIM standards, with Apple's push for a so-called Nano-SIM prompting concerns that the company could end up holding valuable patents for an essential part of rivals' future devices. Apple's SIM plan would involve a smaller chip than the current Micro-SIM in the iPhone 4S and new iPad, and as with those designs require a drawer to hold it, according to an FT source. The company's competitors, however, are less keen.
Nokia described its own design as having "significant technical advantages" according to the tipster, though no specifics have been given. The Finnish company switched itself to Micro-SIMs with its new Lumia Windows Phone range.
Rivals may also be wary of the fact that, as the insider says, "phones would need to be re-engineered with this [drawer] in mind" and Apple's control over the standard is also a point of contention. Although the company would be forced to allow others to use the design, as part of an essential standard, the recent legal furore over patents is unsurprisingly making them wary.
In an attempt to push its plans through, Apple has supposedly applied for independent voting rights for six of its European subsidiaries: if successful, it would give each subsidiary 45 votes when the European Telecommunications Standards Institute (ETSI) members decide on the proposals next week. Nokia  isn't happy with Apple's strategy, either: it filed a document asking "whether it is right that one group of companies can obtain a high amount of votes by filing multiple membership applications" on Monday this week.
Apple led the shift to Micro-SIM, using the space saving advantages of the smaller card to reduce handset bulk. The company is believed to have flirted with the possibility of an embedded SIM so as to wrench more control from carriers, though the scheme is said to have stalled after operator objections.