Apple pressured 3G experts to change evidence says Samsung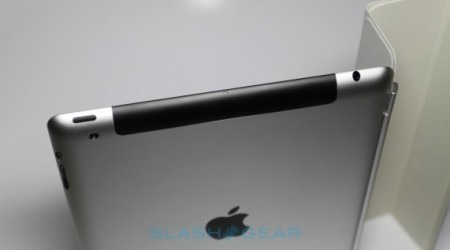 Apple has been accused of attempting to inappropriately influence expert witnesses, with Samsung claiming its Cupertino foe has pressured 3G patent specialists to tweak their testimony. According to Apple's counsel in the Sydney, Australia trial, Stephen Burley, only two changes were made after the company called a meeting with the three experts responsible for a report into a trio of 3G-related patents Samsung alleges that Apple has violated with recent iOS devices.
Unsurprisingly, the two companies don't agree on whether those changes – and the meeting itself – was appropriate. Samsung's counsel, Katrina Howard, described the process as "most inappropriate" and petitioned the court for the opportunity to cross-examine the specialists, PCWorld reports, while Apple denies that it did anything wrong.
For the moment, it seems like the courts have sided with Apple. Justice Annabelle Bennett, of the Sydney Federal Court, pointed out that "the expert report is a piece of evidence but can be challenged in cross examination" and highlighted the fact that Samsung could question its authors during the so-called "hut tub" testimony stage.
That part of the trial sees two or more expert witnesses giving evidence simultaneously, a process which is said  to be more conducive to explaining complex technical issues than individual testimony. Samsung would therefore have ample opportunity to explore why, exactly, the two changes were accommodated, Bennett said, without needing prior cross-examination time.
The Australian case has been overshadowed in some ways by Apple vs. Samsung in San Jose, California, where Apple accuses its South Korean rival of blatantly copying the design and UI elements of the iPad and iPhone for its Galaxy series of phones and tablets. However, Samsung has fired back with claims that Apple refuses to legally license its standards-essential 3G patents, a similar overlap to the Australian trial.
Samsung's Australian case argues that the iPhone 4, iPhone 4S and iPad 2 all infringe its patents in the country for 3G packet headers and data rate matching patterns. Apple counters with claims that Samsung devices trample over its touchscreen patents, though that element of the case is yet to be considered.