Apple plans to produce iPhone GPUs, drops Imagination deal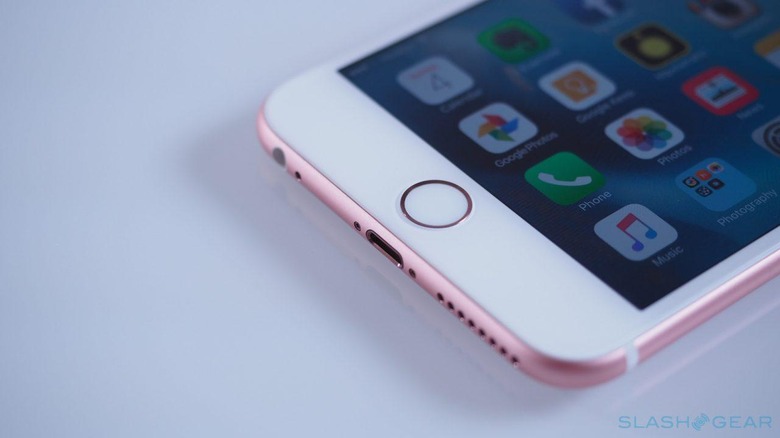 Apple is making interesting moves this morning, announcing plans to produce its own graphics chips for its mobile devices in the near future. Thus far, Apple has relied on on Imagination Technologies for GPUs, but it's looking to drop that relationship as it picks up production on its own. Imagination revealed that it was notified of the switch this morning.
According to Imagination's announcement, Apple wants to shift production within 15 months to two years. The royalties Apple pays for each device featuring an Imagination-made GPU is a significant revenue stream for the company, representing £60.7 million for fiscal year 2016. That amount is expected to climb to £65 million when the current fiscal year ends on April 30, 2017.
As a result of this announcement, Imagination's stock price dropped sharply at opening today, and at the time of this writing it currently sits down more than 63%. For its part, Imagination is skeptical that Apple can create new GPU architecture that doesn't infringe on any of its patents.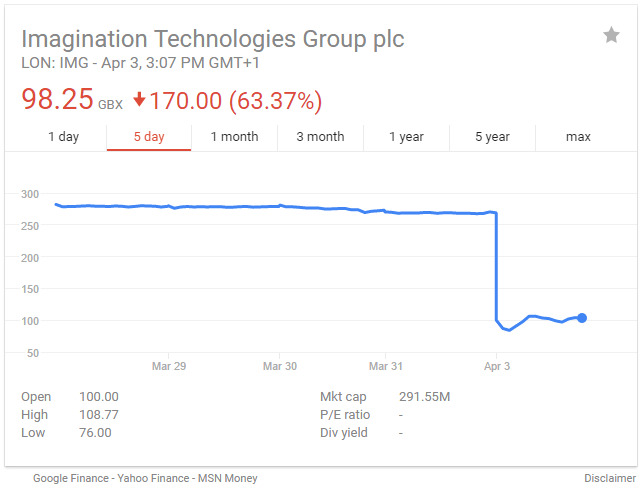 "Apple has not presented any evidence to substantiate its assertion that it will no longer require Imagination's technology, without violating Imagination's patents, intellectual property and confidential information," Imagination's announcement reads. "This evidence has been requested by Imagination but Apple has declined to provide it."
"Further, Imagination believes that it would be extremely challenging to design a brand new GPU architecture from basics without infringing its intellectual property rights, accordingly Imagination does not accept Apple's assertions."
So, this is certainly a big development. Apple wants to create its own mobile GPUs so it has more control over the devices it makes, which should save it some cash on royalties as well. Still, it's certainly bad news for Imagination, which counts Apple as one of its largest customers, if not the largest.
The next iPhone will likely feature Imagination-made GPUs, and if this transitional timeline of 15 months to two years comes in at the longer end, it's possible that 2018's iPhone will too. Beyond that, though, it sounds like Apple plans to have its own GPUs in place. It'll definitely be interesting to see where this story goes in the coming months and years, so stay tuned.
SOURCE: Imagination Technologies