Apple Planning Mid-August Press Event for iPod Touch and iOS, Rumors Suggest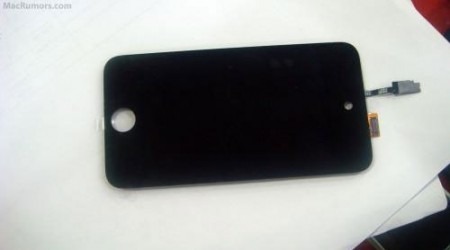 Maybe it's the fact that there were some more leaks of the new iPod Touch with a camera yesterday, or –better yet–, maybe Apple doesn't want their wares showing up on eBay without, you know, them making a bundle from their initial sales, first. But, either way, a new rumor that has popped up today tells a story of Apple going out of their way to bring a major press event some time around the middle of this month. And, sure enough, a new iPod Touch gets top billing.
According to MacMagazine, they've just heard from one of their "reliable sources" within Apple, that the standard September fare, where Apple unveils the new iPod Touch, has actually been pushed ahead by a month. If you're curious, here's what the quote looks like:
"The MacMagazine today received information from a reliable source within Apple about a new event to the press that the company was planning to soon. Although the schedule cite the source as somewhere around 14 and 16, we bet our chips on a Monday or Tuesday – that is, 16 or August 17."
So, August 16th or 17th. That's definitely ahead of the yearly schedule, but that probably won't be a bad thing. We're not sure how announcing a new iPod Touch, especially one with any sort of the qualities of its big brother, the iPhone, would be a bad thing. Oh, but you want more, right? According to the source, the press event is also going to have some more information about iOS4, and how it's going to be released onto the iPad. Which plenty of iPad owners out there are eagerly waiting. We won't have to wait long to see if this is true, so just sit tight.
[via MacRumors]