Apple Pay will launch in China early next year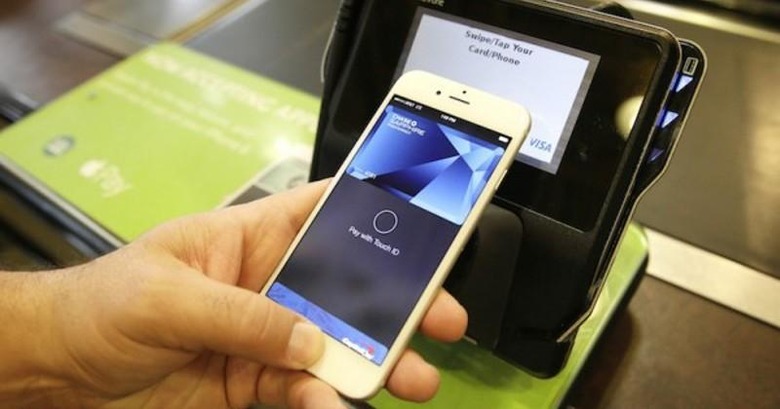 Apple Pay will arrive in China early next year, Apple has announced. The service will work with fifteen of the nation's top banks and UnionPay. This follows a report form late last month claiming the service would launch in China soon. Once it launches, Apple users in China will be able to make payments by holding their iPhone or other Apple device near one of UnionPay's QuickPass POS terminals.
Launching Apple Pay in China won't take place until the companies get approval from Chinese regulators; however, Apple anticipates that UnionPay cardholders will be able to add their debit and credit cards to Apple Pay and start using the service in early 2016.
Wireless and electronic payments are more common in China than the U.S, and the nation represents a massive market for Apple. As it stands, UnionPay dominates China's contactless payment industry. According to Apple, more than 5 billion UnionPay Cards have been issued both in China and abroad, with the UnionPay network spanning both cities and more rural areas.
Said Apple's Eddy Cue:
Apple Pay has revolutionized the way millions of people pay every day with their iPhone, Apple Watch and iPad. China is an extremely important market for Apple and with China UnionPay and support from 15 of China's leading banks, users will soon have a convenient, private and secure payment experience.
SOURCE: Apple