Apple Pay tipped to launch in China February 2016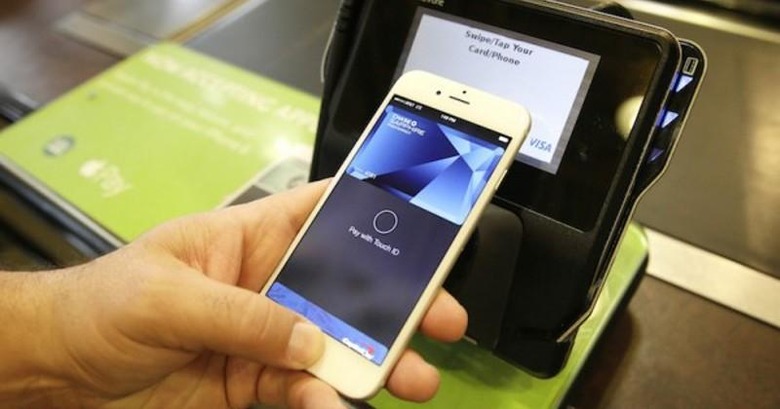 It seems that Apple is ready to one up Google once again, this time in China. While the search giant is still just preparing its re-entry into the Chinese market via Google Play Store, Apple will already be leading the race when it comes to mobile payments. Insider sources claim that the Cupertino-based company has already struck deals with the country's four largest state-run banks, opening the possibility of Apple Pay launching as early as February next year, just in time for the Spring festival.
Unlike in the US, where Apple Pay initially launched, electronic and wireless payment systems are big in China. This presents a bigger opportunity for the service to truly take off, especially considering how popular the iPhone 6 and 6s generations, the only smartphones compatible with Apple Pay, are in the country.
But that advantage can also turn out to be a double edged sword for Apple Pay. The popularity of contactless payment systems in China is largely dominated by UnionPay Co., a state-run company that has managed to outrank even MasterCard and Visa in the country. On the other side of the spectrum is Alibaba's Alipay. And even Tencent's WeChat messaging service has a payment system that is just as popular.
That said, a few high-profile competitors never really daunted Apple before. Proof of that is how far it has come in setting up Apple Pay in the country. Striking deals with the big four of state-run banks, namely Industrial & Commercial Bank of China Ltd., China Construction Bank Ltd., Agricultural Bank of China Ltd., and Bank of China Ltd., is no small matter. That said, the journey is far from over.
Apple will still have to go through painstaking regulatory processes in China, where such matters are handled by many government bodies. But the biggest hurdle might be in how much Apple will take from each Apple Pay transaction. The company has never revealed those details, but sources say that Apple takes a 0.15 cut from credit card transactions while debit card payments get a flat cut of 0.5 cents. Those numbers seem to be stalling negotiations and Apple might be forced to compromise a bit if it wants to get Apple Pay rolling in time.
SOURCE: Wall Street Journal