Apple Pay to be accepted at Las Vegas casino this summer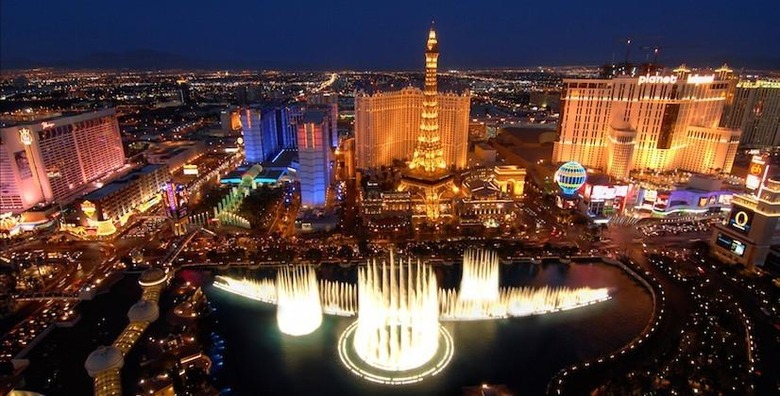 As Apple Pay continues to be accepted by more and more retailers across the country, the contactless payment method will soon be accepted at a new location: the casinos of Sin City. The Cosmopolitan resort in Las Vegas is aiming to be one of the first such establishments to accept Apple Pay, allowing it to be used at their hotels' front desks, restaurants, and bars by June. It's not clear just yet if or how the payment system will be used on the casino floors, where there's a potential for gambling enthusiasts to blow through chips with just a swipe of their phone.
As for the hotel and its services, guests can use Apple Pay when ordering room service, paying for drinks or meals with their iPhone or Apple Watch. Restaurant and bars will be a similar affair, letting customers bypass paying with a credit or debit card, and instead using their Apple Pay device at the register or wherever the contactless payment reader is placed.
The Cosmopolitan hasn't made any direct mention of casinos in their announcement, and using Apple Pay for gambling is probably a bridge they're not ready to cross yet. Most casinos require chips to be purchased to be purchased with cash, and if credit cards are used, the transactions are marked as cash advances. That second scenario could be replaced by Apple Pay, but don't count on using it at the Blackjack table or slot machine.
After the recent addition of 24 more banks and credit unions working with Apple Pay, the total number of institutions in the U.S. now tops 200. There is still no clear word on when an international rollout of the payment system will begin, however Apple CEO Tim Cook has previously stated that they will begin before the end of this year.
VIA 9 to 5 Mac