Apple Pay Still Trails Google Wallet, Gap Closing Quickly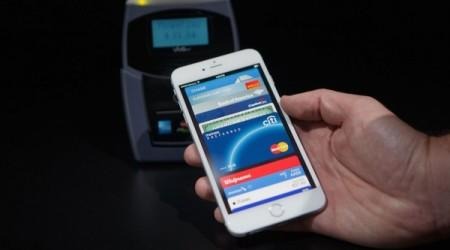 Apple Pay hasn't been around long, but new research shows those who use it are doing so in a pretty significant way. Via mobile payments research firm ITG, we find that Apple Pay accounted for 1.7% of all digital payment transactions in the month of November. Those using Apple Pay have their favorite spots, too. Whole Foods, Walgreens, and McDonald's all found themselves with the most Apple Pay usage, suggesting we're really fond of properly sourced grass-fed Australian New York strip steak, but not afraid of chicken from suspect origin.
Apple Pay users also fervently used their phones to pay, with 60% averaging 1.4 transactions weekly during the month of November.
ITG says Google Wallet has a larger market share by volume at 4%, but Apple Pay users are more engaged. As existing iPhone owners upgrade, and new users buy iPhones, that 1.7% market share is likely to increase dramatically.
So where are those Apple Pay users going? Whole Foods was responsible for 20% of overall Apple Pay transactions, while Walgreens saw 19% of transactions. McDonald's had 11% of all Apple pay transactions.
Whole Foods also racked up 28% of the Apple Pay spending, while Walgreens and McDonald's had 12% and 3%, respectively.
Apple Pay is also available for 90% of the credit cards by volume in the US, and recent job listings at Apple suggest the service will roll out worldwide soon.
Source: ITG
Via: Market Watch