Apple Pay reportedly going live in UK on July 14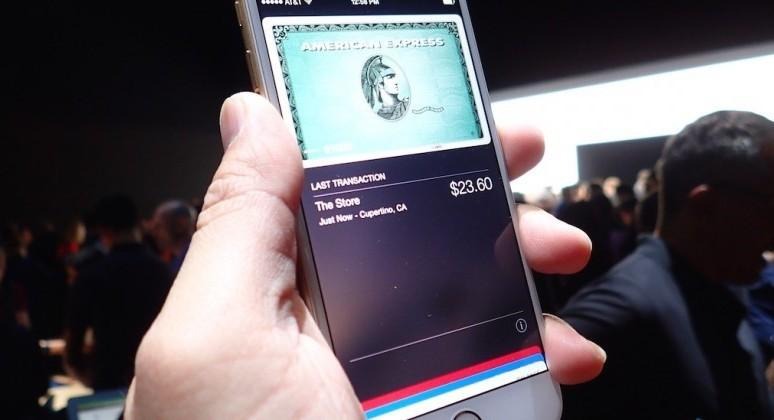 While Apple announced at the Worldwide Developers Conference (WWDC) last month that Apple Pay would be launching in the UK this summer, it looks like we finally have a specific date: Tuesday, July 14th. This will be the first time Apple's new mobile contactless payment system will debut outside the US, and it's expected to be supported at over 250,000 locations, including London's bus and subway networks, major retailers, and a number of banks and financial institutions.
The details on the July 14th date come from 9 to 5 Mac, which seems to have obtained internal memos from retailer partners like supermarket chain Waitrose. The site also reports that select Apple Retail staff have been informed of the launch date, with all UK employees to begin Apple Pay training by July 12th.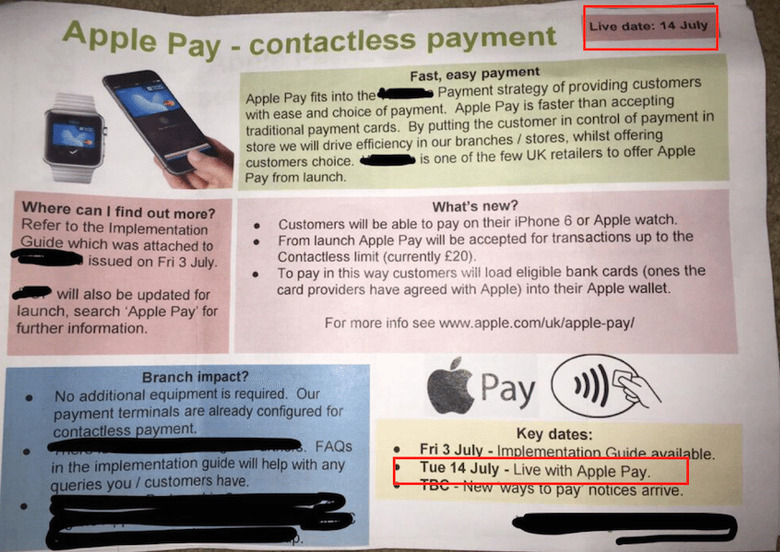 Unfortunately for those in the UK eager to begin making purchases with their iPhone 6 or Apple Watches, transactions in the country are said to be limited to £20 and under, the same limit applied to contactless payment cards. That limit is expected to be raised to £30 before the end of the year, for both Apple Pay and payment cards.
Following the debut of Apple Pay in the US last year, Canada is also on the list for the next rollout, expected before the end of the year, while countries like South Korea and China are rumored to be on the horizon.
The launch in the UK will see support from 14 banks, including NatWest, Santander, HSBC, Nationwide, and American Express. Retailers that will accept Apple Pay include Boots, BP, Costa Coffee, Starbucks, KFC, M&S, McDonald's, Nando's, New Look, and of course Apple Stores.
SOURCE 9 to 5 Mac