Apple Pay leaked to land in China this week, France, Canada soon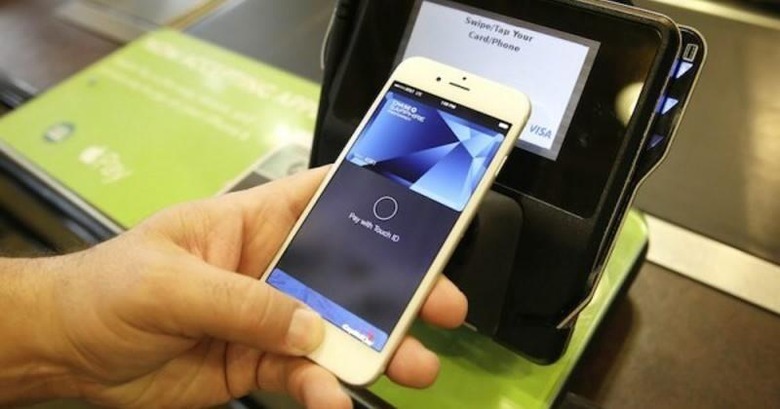 While Apple might be biding its time for its own huge March event past MWC 2016, it might not exactly be sitting still as far as expanding its products goes. A trio of leaks and sightings have revealed which countries Apple Pay will be hitting next. Earlier hinted for an "early 2016" launch, it seems that Apple Pay will really be rolling out in China on February 18. And although no date or even month has been given, France and Canada might soon join that so far exclusive list as well.
Apple made it no secret that it plans to bring Apple Pay to China. The question has always been of "when". It was speculated that Apple would time the launch for the Chinese New Year, but that has come and gone without as much as a peep from the company. A rep from the Guangfa Bank may have just spilled the beans on the real date, which was noted to be on February 18, at 5:00 a.m. local time.
Details are still undisclosed, aside for the iOS 9.2 and watchOS 2.1 requirements, but it would be safe to say almost every card and bank in China will support the payment system. After all, Apple was able to sign a deal with the state-owned UnionPay which controls the country's credit and debit card processing business. Apple is also reported to have made partnerships with China's four major banks: Bank of China, China Construction Bank, Industrial and Commercial Bank of China, and Agricultural Bank of China.
Meanwhile, Apple Pay will also expand to two other countries soon, but this time closer to home. Nothing is set in stone yet and details are extremely scarce, almost nonexistent, but there is now a rumor that Apple Pay will land in France sometime in the first half of 2016.
And even closer to home is its expansion to Canada. Although Apple Pay is already accepted there, it is only through American Express and nowhere else. But if iOS 9.2.1 source code sightings are any indicator, Apple has been able to sign a deal with Canada's Interac, the country's official debit card network, with ties to Canada's largest banks. When that will happen, however, is something the source code doesn't reveal, of course.
VIA: MacRumors