Apple Pay lands in Russia with partners MasterCard and Sberbank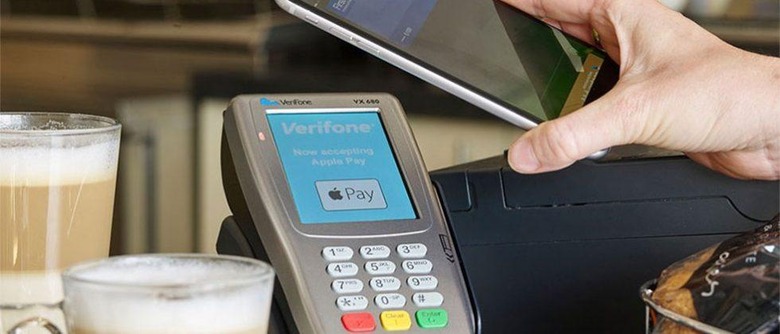 In early September we first got word that Apple Pay would be rolling out in Russia this fall. At the same time word surface that Apple Pay would also be coming to Japan and New Zealand this fall as well. As of today, Apple Pay has landed in Russia with cooperation from MasterCard and Sberbank.
The roll out in Russia is the latest in Apple's global march to bring its payment service to countries all around the world. Russia is now the tenth location to get access to Apple Pay. Major countries like the US, England, Canada and others have been using Apple Pay for a while now.
Apple Pay users in Russia can now tap their compatible iPhones on payment terminals to buy all sorts of merchandise from coffee to train tickets and other items and services. Vending machines that support the Apple Pay system support contactless payments via smartphones as well. While no new details about Apple Pay in Japan have surfaced at this time, we do know that it will be compatible with the Sony FeliCa tap-to-pay tech allowing Apple Pay to support payments for train and subway transit cards.
Apple Pay in Japan is supposed to launch this month with support for credit and pre-paid cards from multiple major financial institutions. Apple Pay has been available in the UK since July 2015 and has recently gained some new partners in the banking industry. Those partners include the Co-operative Bank and Metro Bank. With these two new banks participating, Apple now has 22 banks in the UK as members of its contactless payment service. Metro Bank is touting the fact that it will allow customers to use Apple Pay as soon as their account is open.