Apple Pay and Google Wallet head to Disney World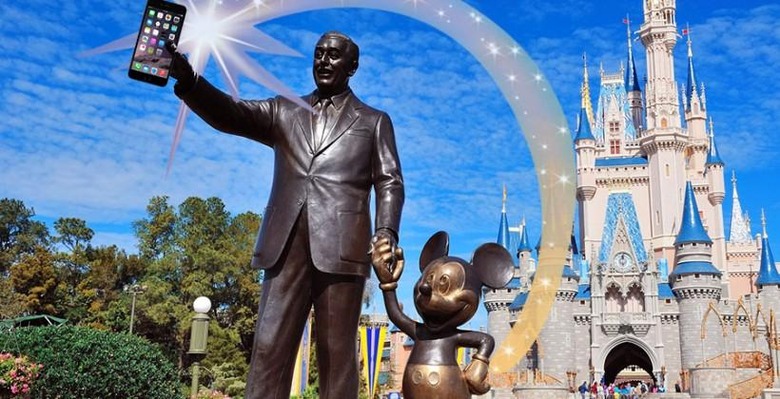 This week the folks at Walt Disney have let loose their final plans for the launch of Apple Pay and Google Wallet at Walt Disney World Resort. This one location will be the first place Disney will use Apple Pay and Google Wallet – and a number of other wireless payment systems – in the near future. It's also been suggested that additional Disney Stores and other Disney properties will follow. This system will begin with Disney's RFID system already in place as part of their MyMagic+ brand.
According to WDMagic, Apple Pay and Google Wallet will be deployed to Disney Stores inside the parti, bars, quick-serve restaurants, and ticket sale booths first. After this initial roll-out, sit-down restaurants inside the park will be added.
Disney is using the EMVCo system to accept payments like Apple Pay and Google Wallet. To identify locations inside their park – and eventually parks – that use wireless payment systems, the EMVCo symbol will be used.
The next Disney location suggested to be working with Apple Pay and Google Wallet is The Disneyland Resort. This location is tapped to be updated later in the year inside 2015.
Meanwhile a study from ITG suggests that while Google Wallet leads Apple Pay in the field, the gap is closing quickly.