Apple Patents "Window Layer" System For Ninja iPhone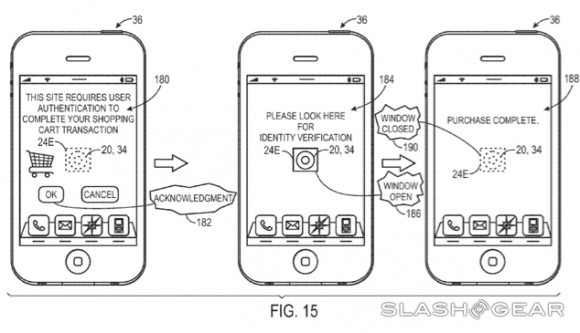 It would appear (and disappear) that Apple has won patent rights this week for a system that would allow a system-controlled transparent / opaque set of displays to hide the iPhone's camera as well as components such as a fingerprint reader and a solar panel. With this patent for "devices and methods for providing access to internal component" while also "applying concealment of components for an electronic device", the iPhone would appear to have no camera, tap the icon for a camera app, and poof! The camera lens would be revealed at the back of the device from under a previously solid block of back.
So you've got what appears to be an iPhone's back panel with nothing on it – not even a camera, but you know there's a camera inside. You tap the camera app button on the display up front and the back reveals the camera lens that was there the whole time. This system would work with what Apple calls a "window controller" – certainly simple enough of a description – that would connect directly with the rest of the user interface with no additional physical buttons necessary for it to work.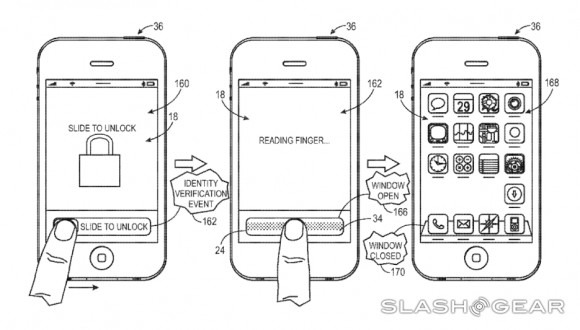 The patent at hand mentions several different uses for the system including the revealing of several visually-dependent components" which may include a fingerprint scanner, an image capture device, a strobe, a light sensor, a proximity sensor, or a solar panel. The windows suggested for use here are a PDLC window, aka a polymer-dispersed liquid crystal window. Transparency would allow these components to work when you need them, and disappear when you don't – like magic!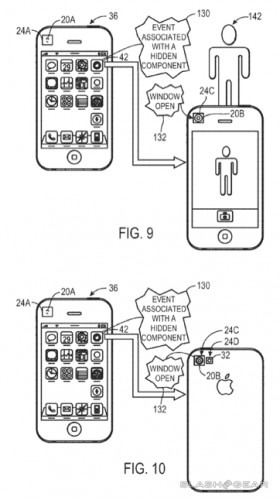 If indeed Apple does have the ability to make this technology a reality, we could very well be looking at another generation of iPhone that's ready to appear "game changing". The patent here was originally filed back on April 7th, 2011 by Rivera Alvarez, Jose Felix, Richard Hung Minh Dinh, and Scott A. Myers with serial code 082118 – if you're looking for it in the Patent and Trademark Office, that is.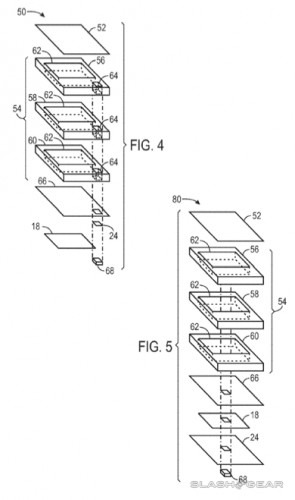 Have a peek at the collection of patent drawings made to show off the system for the patent above and below and let us know if you think this is a possibility for the future. The hidden future in which we cannot see anything on the phone until we need it – interesting stuff!
[via Apple Insider]