Apple OS X 10.11 El Capitan GM goes out to devs, testers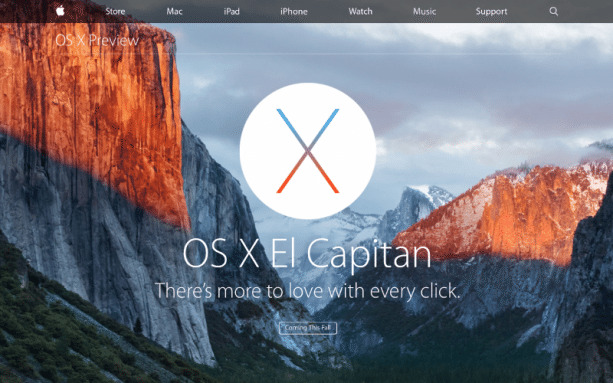 Disappointed that Apple didn't give due attention to OS X at its big keynote event? Well, be the green eyed monster no longer, because Apple is actually launching something that users, at least developers and beta testers, can actually get their hands on today. The Golden Master or GM version of OS X 10.11 El Capitan is now available for this select group of very early adopters, giving confidence that Apple will indeed meet its September 30 deadline for releasing the software to the general public.
Not much yet is known about this particular release and what changes it has brought. But as a GM, it is the final or at least near final representative of what users will be receiving at the end of the month. Needless to say, what developers and testers will find and dig up here is most likely the final deal.
Much like its namesake, El Capitan is focused on rock solid improvements on the foundations laid down by OS X Yosemite. Improvements in performance, both under the hood and in features like Spotlight searches, are scattered throughout the OS. The switch to Apple's own Metal API, the same language used on iOS, is promised to bring manifold improvements not just to graphics but processing in general.
Of course there are clearly visible new features as well, like the aforementioned souped up Spotlight that can now accept complex natural language queries. There's the improved and less cluttered Mission Control, and perhaps the most high profile, split screen multi-tasking, an activity that will probably be even more popular with the new iPad Pro.
These and many more are expected to descend on users September 30, a full half month after Apple releases iOS 9 to the public.