Apple opens casting call for 'Planet of the Apps' TV show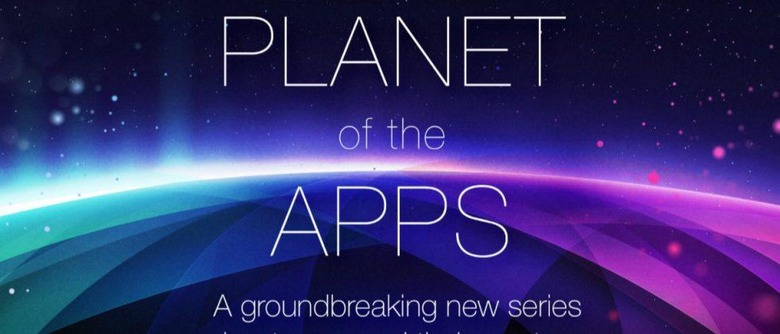 Back in March, Apple's Eddy Cue revealed that the company was getting involved in original TV content by developing a non-scripted series about app developers and the app economy. Production is being split between Apple and television company Propagate, and the show, titled Planet of the Apps, has now started an open casting call. The announcement, posted on the show's official website, says they are looking for iOS, macOS, tvOS, and watchOS developers.
The casting notes that the show is looking for "100 of the world's most talented app creators," from locations including San Francisco, Austin, New York, and Los Angeles. It seems developers will need to have at least an early beta of their app ready by late October, and the application process involves describing their software, along with a one-minute video introducing their team.
Beyond being described as non-scripted, not much is known about the show's format, however it appears it will be a bit more than just a dating reality show clone. The show's creators describe it as more of an "accelerator," where Planet of the Apps contestants will receive mentorship from tech and entertainment experts, plus up to $10 million in funding for those who reach the final round, in addition to highlighted placement on the App Store.
Executive producers will.i.am, Ben Silverman, and Howard Owens are teaming up for an unscripted series about the world of apps and the talented people that drive its innovation. They're looking for developers with the vision to shape the future, solve real problems, and inspire change within our daily lives. "We can really tell their stories as we explore how apps are developed and created and incubated," says Silverman.
Developers interested in applying can do so on the Planet of the Apps website, with a deadline of Friday, August 26th. The site notes that filming will take place in Los Angeles from this fall into early 2017.
SOURCE Planet of the Apps