Apple now offering early access to Hearst magazines via Newsstand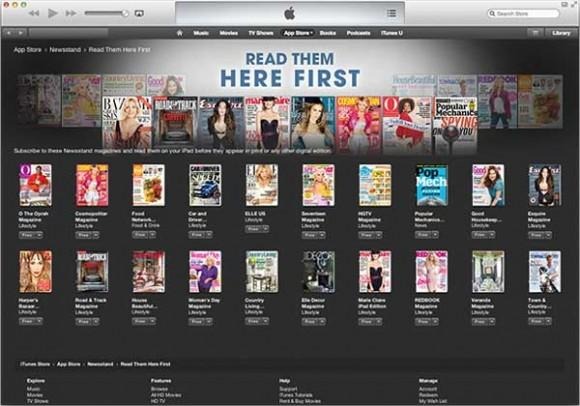 Apple is now offering early access to Hearst Magazines via its Newsstand for iOS. With the new feature, buyers will be able to check out any Hearst magazine before both the digital and print versions are available. In case you're not familiar, Hearst boasts such titles as Seventeen, Esquire, Popular Mechanics, and Esquire.
Hearst's deal is exclusive with Apple, and involves different durations depending on which magazine buyers purchase. Although the publisher's entire roster of magazines will be available early, each title will have its own pre-release availability date, with some magazines being available for longer before publication than others.
According to Tech Crunch, every Hearst magazine will be available "for at least a few days" before it officially hits both physical and digital shelves elsewhere. New subscribers will have the same early access as current subscribers. This gives Apple a huge boost against its competition when it comes to magazines sales.
Hearst is reported to have experienced good sales via Apple's Newsstand, with it nearing a million online subscribers while also seeing a sharp increase in revenue. No additional details about the deal are available, with the company declining an interview. This new feature was launched earlier today, and is available now.
[via TechCrunch]