Apple not guilty in decade-long iPod suit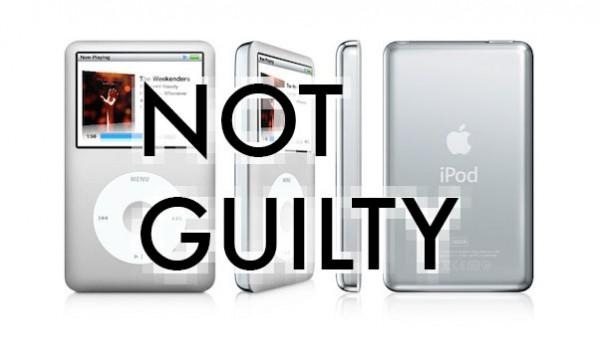 A jury has unanimously decided that Apple was not guilty in the iPod case raised against them a decade ago. The trial for this case only lasted a week and was marred by accusations that the plaintiffs didn't actually have the iPods covered in the case at hand. While the plaintiffs suggested that Apple's iPod software deleted their music in an unlawful way back in and around 2006-2009, the jury did not agree. Instead, they've suggested that Apple's deleting of non-iTunes tracks was basically just what Apple said it would do – and that this was totally fine.
Apple suggested that their software was protecting consumers from computer security intrusions in locking the iPod to iTunes software. If you bought an iPod between 2006 and 2009, you needed to use iTunes to load music to it.
In turn, non-iTunes-compliant music was not able to be loaded and/or was deleted whenever an iPod was connected – after the user pressed the button that approved such a thing.
Damages for this case ranged from $350 million USD to $1 billion if Apple lost. The $1 billion mark would have been in place if
was found in violation of antitrust laws.
According to
, the attorney of the plaintiffs in this case has suggested an appeal. They suggest they'll be filing papers for an appeal to a higher court within the next thirty days.
An Apple spokesperson, meanwhile, said "we thank the jury for their service and awe applaud their verdict."