Apple new iPad supply situation eases again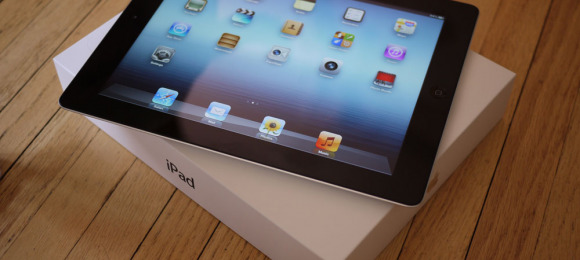 Availability of Apple's new iPad continues to improve, with online orders in the US now seeing the shortest ever waiting period for buyers of the third-generation iOS tablet. Released to rave reviews several months ago, strong pre-sales and subsequent high demand led to a lengthy wait for those who opted to buy their new gadget from Apple's web store. However, online orders of the Apple tablet in the US are now expected to ship in 1-3 business days, down from the 3-5 day delay earlier this month.
The 1-3 day ship estimate is the same for both the WiFi-only model and its WWAN-enabled variants, on both AT&T LTE and Verizon LTE. Sadly the ship time hasn't been carried over to international stores; in the UK, for instance, online orders encounter a seven business day wait.
Although online availability has always been constrained, in-store stock has generally been more forthcoming. Apple's own stores – as well as those of third-party resellers – have usually had suppliers of the new iPad on-hand, rewarding those willing to make the trip down to a brick & mortar location.
Apple has never officially confirmed what has held up stock, though strong demand has likely been the main cause. Still, there have been ongoing rumors of issues sourcing sufficient Retina Display 9.7-inch panels, with suppliers like Sharp and LG Display believed to have struggled to meet Apple's exacting standards and leaving Samsung bearing the brunt of the supply chain.