Apple Music set to overtake Spotify as HomePod nears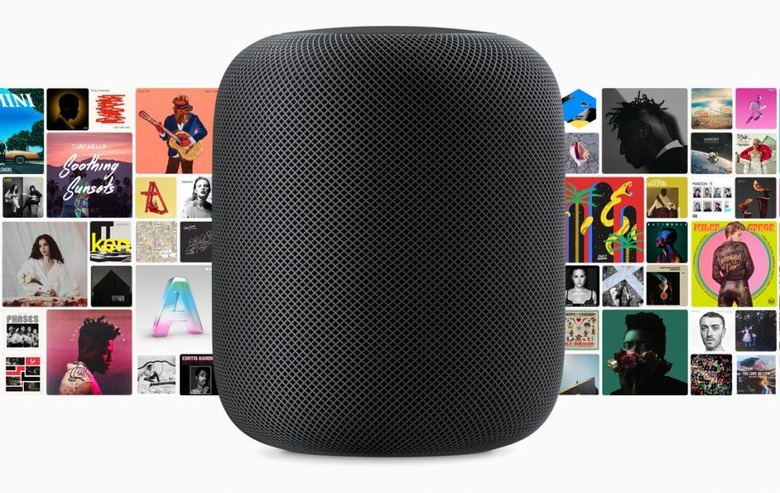 Apple Music may have launched playing catch-up to Spotify, but at its current trajectory the iPhone-backed streaming service will soon overtake its rival. The news, based on leaks from inside the music industry, comes just ahead of Apple's smart speaker launch, the HomePod, which was delayed from late 2017.
Among other factors, the HomePod distinguishes itself from rivals by the relative lack of streaming music flexibility it offers. Rather than embrace as many sources as possible, as has been the goal for Amazon's Echo, Google Home, and Sonos' long-standing streaming speaker line-up, HomePod will only support Apple Music for streaming. That has been widely viewed as a negative.
It may, though, not quite be so clear-cut. Spotify has until now been the go-to for on-demand music, launching back in mid-2011 in the US. In contrast, Apple Music arrived in mid-2015, facing four years of catch-up.
That advantage is close to expiration, however. A new report from the WSJ quotes two music industry sources on the relative growth of each service, Apple Music and Spotify. According to their numbers, there's a significant discrepancy between the speed at which each company is adding subscribers.
Spotify, so it's claimed, has a monthly growth rate of around 2-percent. In contrast, Apple Music has a growth rate more like 5-percent. Come the summer, the insiders suggest, Apple Music will have overtaken its rival, at least in terms of US subscribers.
Apple Music unarguably started at a disadvantage. While it may have had the heft of Apple behind it, it launched several years into Spotify's ascendency. Spotify already had cross-platform playback support, whereas it took months for Apple to release an Android version of its playback client.
Then there's the lack of clarity around just how subscriber numbers themselves are calculated. Apple Music lacks the free tier of service that Spotify offers, which interjects adverts periodically into playback. However, Apple does give a three month trial membership of its full, ad-free service. Apple Music's total subscriber count is based on paid subscribers, not including those taking advantage of that trial period.
If Apple does, in fact, become the leading music streaming service in the US this summer, it would certainly underscore the company's decision to make HomePod an Apple Music-only device. Moreover, it will only give the Cupertino firm a stronger hand in negotiations with the music industry, which has long held hopes of squeezing more revenue out of streaming platforms.