Apple Music rumored to get hi-res audio to match Lightning connectors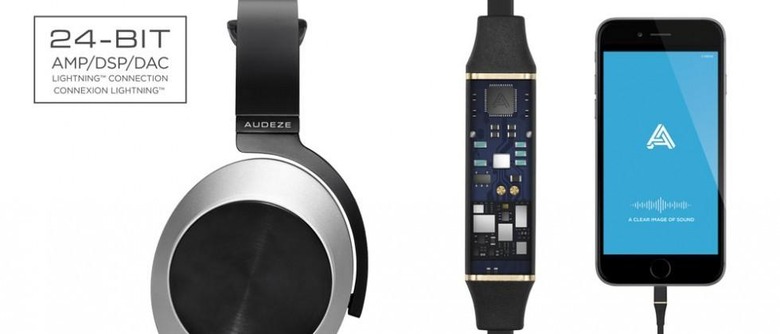 There might be another reason why Apple might drop standard 3.5 mm headphone jacks from the next iPhones after all. According to a Japanese website, Apple is gearing up to deliver high resolution, or hi-res, audio over its Apple Music streaming service. But in order to successfully do so, it will need to convert that digital data to high quality signals, something that regular headphone connectors aren't capable of. Instead, the new feature will leverage Apple's new Lightning connection audio specification, which it has released to its accessory partners last year.
While MP3s are the de facto file format for most audio content, including streaming music, they are lossy file formats, incurring a loss in quality in the process of compressing files into more manageable chunks. To differentiate themselves from an overly saturated digital music market, many like Sony and Neil Young's Pono are advocating the use of hi-res audio, or audio that plays at 96 kHz 24 bit rates, commonly regarded as better than CD quality.
That might do fine for music stored locally on device storage, but streaming high quality content does present some performance issues. Still, hi-res audio can be a differentiating factor in the also saturated music streaming business. Given Apple's long and wide experience with audio files, it is indeed a prime candidate for that.
It seems that the company has also laid the groundwork for that as well. Last year, it released specifications for using its Lightning connectors to transmit audio to compatible audio accessories. Regular 3.5 mm headsets and speakers are not able to support such high sampling, at least not without the assistance of bulky components and more expensive hardware. This might also be the reason Apple is rumored to push removing that standard port from the iPhone 7 next year. Not only will it allow the iPhone to be slimmer, it will also support hi-res audio from Apple Music.
All these is set to take place next year, according to rumors. When exactly is still unknown. If one considers Apple's usual schedule, however, it will most likely happen mid to late 2016.
VIA: Apple Insider