Apple Music redesigned from the ground up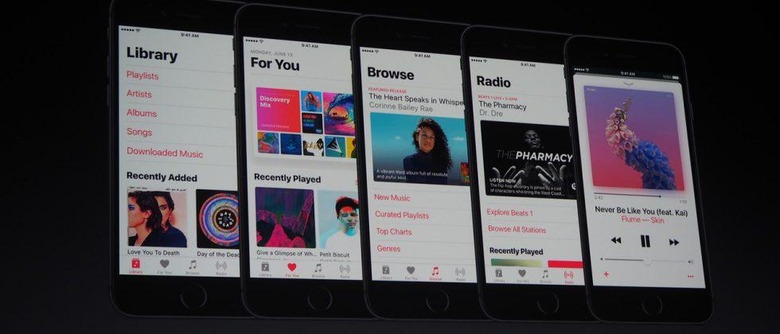 Apple Music has been redesigned from the ground up, the company announced at its WWDC 2016 keynote today. The redesign is aimed to make Apple Music more intuitive and simple, and brings with it some new sections and others that have been improved. At the same time, Apple announced that it now has more than 15 million paid subscribers, the fastest growth a service like it has seen in a single year.
Says Apple, it has redesigned Apple Music from the ground up, doing so because it wanted to give its users "greater clarity and simplicity" across every aspect of the service. Taking on Spotify's wildly popular Discovery Weekly feature is Apple Music's 'For You' section, which adds daily curated playlists like "Monday's Playlist," the recommendations of which are based on what you'll (probably) want to hear.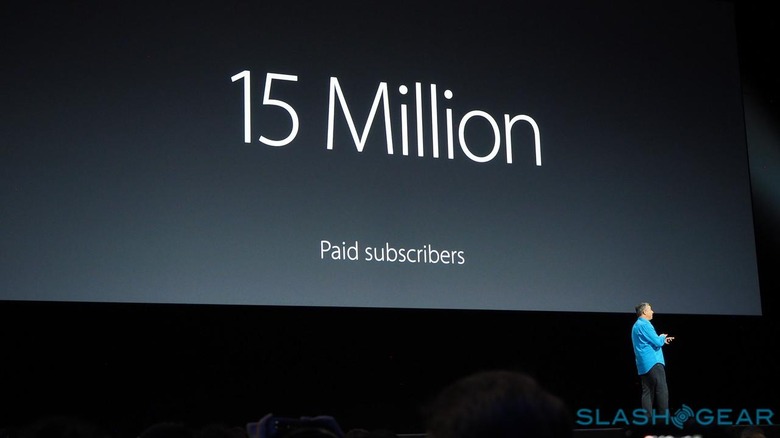 As well, Apple Music has added a new section called "Downloaded Music," which shows all of the music that is physically saved on your device, keeping in step with that "great clarity" goal Apple has stated. Lyrics are also joining the mix, making it easier for users to sing along or see what the actual lyrics to their favorite songs are.
Overall, Apple aims to make Apple Music easier to use, addressing some of the concerns critics have had about its usability. The app "makes it clear where you are" no matter which part of the app you're in, and in doing so you'll be able to find what you're looking for more quickly. Be sure to check out the SlashGear Apple Hub to see all the news coming in live from WWDC 2016!