Apple Music for Android can now save music to SD cards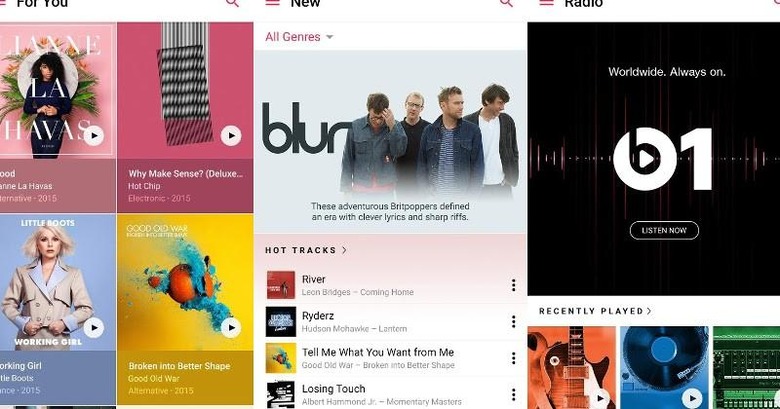 As if it weren't shocking enough that Apple has an Android app that doesn't try to convince users to switch to iPhones, it has just updated said app with a feature that no iPhone can have. At least technically. Apple Music on Android has been updated with, among other things, support for downloading music to external (micro) SD cards. This, in theory, would allow users to listen to a lot more music offline, more than any iPhone or iPad can handle, at least with current configurations.
The presence of microSD card slots has always been one of the boasting points Android users make in the Android vs iOS wars. The capability to support up to 128 GB microSD cards, combined with an internal storage of up to 64 GB in some cases, give Android users a lot more storage than any of Apple's devices offer, which cap out at 128 GB at most. Surprisingly, Apple is taking advantage of that to give Android users a lot more space to enjoy music even when not connected to the Internet.
That said, these days not all Android devices have microSD card slots anymore. Samsung's flagships, for example, no longer have one and Google's Nexus devices never had any to begin with.
That's not the only new feature in the update, fortunately. The app now also allows users to see the full schedule for shows on the Beats 1 station. They can also now browse by composer or compilation.
The Apple Music Android app is still marked as beta, although, at first glance, the app already looks and function like a well-designed and proper Android app. It is, however, still missing a few desired features. Chromecast support, for example, is still missing and it is unknown if Apple has any interests in supporting that. Given how it surprised many with this update, however, there might be hope after all.
DOWNLOAD: Apple Music from Google Play Store