Apple, Microsoft, now Google: I/O 2012 closes the mobility triptych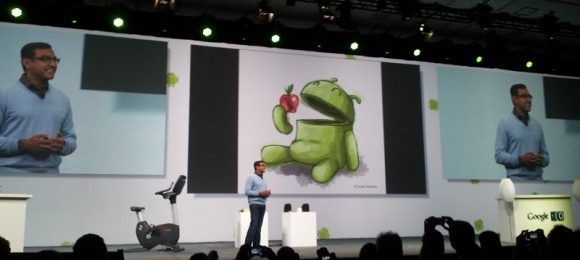 First Apple, then Microsoft, and now it's Google's turn: three weeks of back-to-back mobile strategy with each of the big three companies laying out their stalls for smartphones and tablets. It's arguably never been such an interesting time in mobility, but nor has there ever been so much at stake. Ecosystems, openness and long-term support have all divided opinion, as we've seen what the devices of tomorrow (but not necessarily today) will be running, and while Google is coming last to the table it also has the opportunity to outshine everything its rivals have demonstrated. That's far from being a given, however.
Apple kicked things off in early June with its WWDC 2012 keynote, making no mention of new mobile hardware – the new iPad is still only halfway through its expected lifecycle, and the iPhone is, if the rumors are to be believed, still a few months away – but detailing iOS 6 which, for many, will be much like a new device when it hits their phones and tablets this fall. The company is known for its incredibly polished software experience, and with iOS 6 rolling out to iPhone 3GS, iPhone 4, iPhone 4S, iPad 2 and new iPad owners (with a few omissions depending on the age of your hardware) it's a comprehensive blanket upgrade that focuses attention on what both Microsoft and Google do for existing owners.
That point was hammered home the following week, when Microsoft grabbed the spotlight for two events: the debut of Surface, its Windows 8/RT tablet, and Windows Phone 8. The twin launches echo the duality of strategy in Microsoft's approach to mobile. Phones get Windows Phone, tablets get Windows; in contrast, Apple pushes iOS 6 for both iPhone and iPad. The shared core is a step toward tying up the disparate strands of Microsoft's phone and tablet lines, though it comes at a cost: Microsoft throwing Windows Phone 7/7.5 early-adopters under the bus with the admission that they won't ever get a Windows Phone 8 upgrade.
[aquote]Are platform updates a privilege or a right?[/aquote]
The reasons behind that are complex, and tempered somewhat with the existence of Windows Phone 7.8 that will bring many of the UI enhancements to the existing smartphones. Nonetheless, Microsoft's decision to again break with the past as it claws away at the smartphone OS market has prompted no small amount of discussion around whether platform updates are a privilege or a right.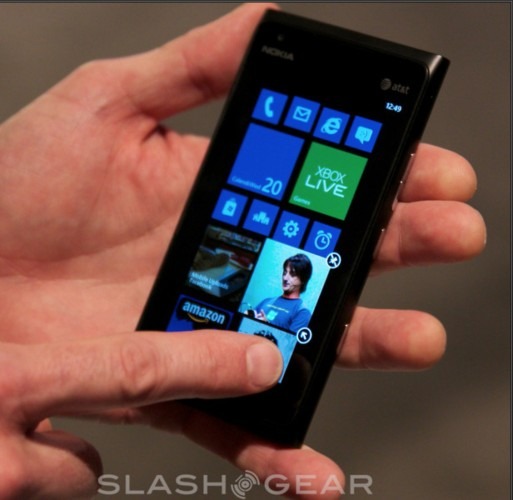 Such a discussion has already weighed heavy around the neck of Google and its Android partners, with flagship devices like the AT&T Galaxy S II only now getting updates to the latest version of the OS (with Google apparently mere days away from announcing its successor, no less). Like Apple, Google has taken the one-OS-for-mobile approach, but it has only been halfway successful; Android phones are flying off shelves, but Android tablets have failed to locate their tipping point.
So, what can we expect from Google at I/O this week? And, perhaps more importantly, what does the company need to do to end the June mobility triptych on a high rather than a dud note?
Jelly Bean, the next version of Android is a given. That should bring a spring to the step of Galaxy Nexus owners, tipped to be first in line for the new update (and who have felt somewhat overshadowed in recent months with the high-profile launches of HTC's One X and Samsung's Galaxy S III). Ice Cream Sandwich marked a significant evolution of Android in terms of usability and aesthetics, though few users have actually seen both given the paucity of phones that have seen a 4.0 upgrade and the smaller-again subsection of those that haven't been reskinned by the OEM involved.
[aquote]Hardware is not the problem: a shortage of compelling apps is[/aquote]
Jelly Bean will no doubt tick some of the boxes Apple's recent iOS releases have opened up, such as a virtual personal assistant system (believed to be codenamed "Majel") to take on Siri, but it's what it can do for bigger screens that's key. Google needs a comprehensive tablet strategy and it needs one fast; two generations of Android (3.0 and 4.0) have failed to make a dint in the iPad's marketshare. Hardware is arguably not the problem – though as Microsoft demonstrated with Surface last week, a little high-quality magnesium goes a long way – but a significant shortage of compelling applications is.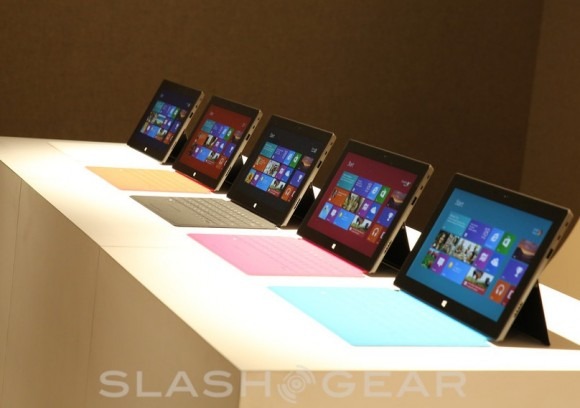 Google I/O is, of course, the ideal time to address that. Having copious developers on hand is a given, but Google is also expected to unveil a Nexus-branded tablet – a 7-incher made by ASUS, if the rumor machine is to be believed – that should promote the pure Android experience at a price tag ($199; again, according to leaks) that will encourage those developers to finally pick up a test mule to work on.
Windows 8 threatens to split developer attention even further, however, and Google can't count solely on Android's broad footprint in phones to carry it. Both Apple and Microsoft have multi-platform strategies with their own credible strengths, and that's an area where Google is playing catch up. Time hasn't run out for Android tablets, but the window of opportunity is narrowing fast.
SlashGear will be bringing you all the news from Google I/O 2012 this week.