Apple MFI Certified iPhone car charger from Satechi delivers 72W USB-C action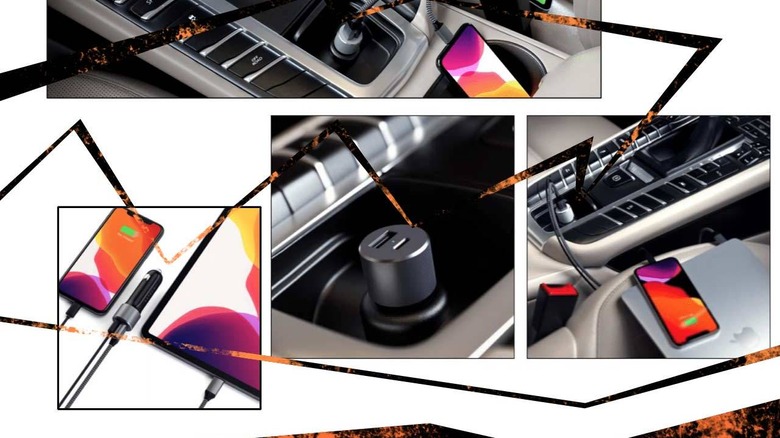 I don't often write about car chargers for smartphones, largely because the technology just... doesn't change all that often. Since the last time I wrote about a car charger, a significant amount's changed – enough that it makes sense to point out a product from a brand that I've come to trust over the past half-decade via their Apple MFI Certifications, top-notch industrial design, and long-lasting materials.
At this point I'd like to point out that this article and this recommendation are coming without any sort of special compensation or bonus or any junk like that. This is not an advertisement or any sort of soft-sell nonsense like that. I've just found Satechi products like this to be reliable in the past, and therefore expect this product to perform just as well as what I've used before now.
I have not used this specific product before, but I probably will at some point in the future. You'll likely find this device appear in a future review by me or someone else on SlashGear in the near future. Until then, anything you read here is based on the information provided by Satechi on the product.
The product is a Satechi 72W Type-C PD Car Charger. This device plugs in to the antiquated "cigarette port" of most any vehicle released around the world in the last several decades. This device brings future-ready power delivery tech, pushing power at 72W to two devices at once, if you do so desire.
This device can be used with any USB-C and/or USB-C cord, and is Apple MFI Certified. That means Satechi means business. This is no fly-by-night operation – it's not one of those chargers you buy on Amazon from a brand you've never heard of then find out later that your phone exploded because the brand didn't take the time to add a power regulator in the body of the charger – nay!
This is a device that's made by Satechi and checked by Apple. The charger comes in Silver or Space Gray, made with a "modern, brushed aluminum finish." You'll likely find the color bafflingly similar to the Silver or Space Gray of your iPhone or iPad. Satechi makes their product colors look... shockingly similar to the products Apple delivers, to a degree I've not seen matched with any other 3rd-party manufacturer of products.
They've also got a relatively new Apple MFI Certified USB-C to Lightning Cable that'll work with this car charger – or with another charger, whatever, you can do whatever you want with your life! The cord will cost you around $25 USD and the car charger will run you around $30. And I'm not linking to Amazon here, Jerry, if you want to go to Amazon you can do it with your fingers and your typing.
Be sure to let me and/or us know if you've found any other brands like Satechi or if you're just living that Satechi life, whatever. Just send some messages if you're having a good day – let's have a chat!