Apple Media Pad tipped for Holiday launch with Verizon data subsidy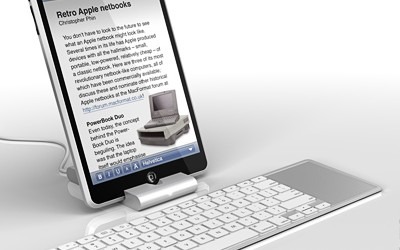 Apple have hardly hung up their phone after pretty much denying any netbook or ultramobile device intent in their quarterly financial call, and the latest Apple Tablet rumor is already out.  According to The Street, Apple are working with Verizon Wireless on a 9- to 10-inch touchscreen device  – the device we've previously heard referred to as the Apple Media Pad - similar in concept to the iPod touch and which will, at least initially when it arrives in time for the holidays, be available subsidized through the carrier. 
According to their unnamed source, the device may also have a keyboard, but Apple and Verizon "won't be as tightly integrated" as the Cupertino company is with AT&T on the iPhone.  Apparently the prototype Media Pad has been ready for nearly twelve months, while Apple debated which market was ready for such a device and how best to deal with the expected high purchase price.
What's now expected is that Verizon will subsidize the Media Pad with a data-only contract, though it's unclear to what extent that will bring the cost down.  The Street seem to suggest it might be more in line with $300 netbooks, but that seems merely speculation rather than information from any particular source.  Apple and Verizon's collaboration has already been suggested, back in April this year; we wrote:
"As for the Apple Media Pad, details are similarly scant [as the rumored Verizon iPhone Lite] but it's described as being smaller physically than the Amazon Kindle 2, but with a proportionally larger display.  That touchscreen – which is likely to be a capacitive panel in keeping with the iPod touch and iPhone – can be used to navigate music and photos, together with watching high-definition videos.  The Apple Media Pad would also support VoIP over its WiFi connection, and might be based on the same SoC as in the Verizon iPhone Lite."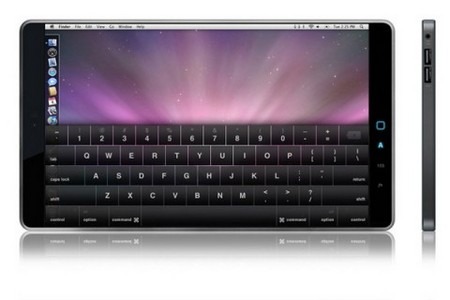 [via CrunchGear]